Culture and Living
|
Iceland Monitor
|
Wed 17 Jan 2018
|
17.00 GMT
A ceremonial cacao centre opens in central Reykjavik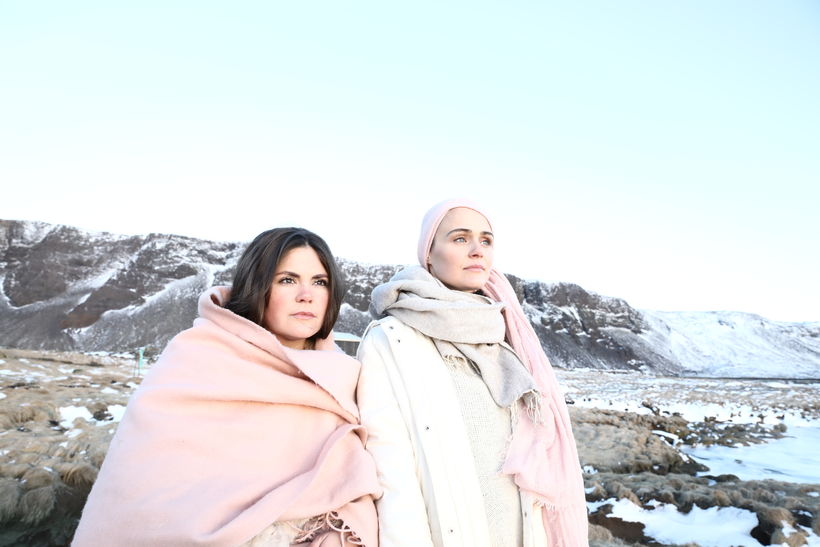 Tinna Sverrisdóttir and Lára Rúnarsdóttir at Andagift, a new centre for cacao ceremonies and kundalini yoga in Reykjavik. Photo/ Saga Sig
Andagift is a new centre for yoga, medititation and cacao ceremonies which has just opened on Rauðarárstígur 1, across from the Hlemmur food halls. According to the two women who run it, it's a sacred space that offers diverse spiritual practices, sound healing, deep relaxation, meditation and cacao ceremonies.
Also on offer are private sessions, workshops and special events and there's also a little shop offering organic products and crystals for body and soul.
Andagift was founded by musician and kundalini yoga teacher Lára Rúnarsdóttir and her friend, actress Tinna Sverrisdóttir who is also known for being one of the members of rap group Reykjavíkurdætur.
Iceland Monitor asked them a few questions about the new centre.
What is a cacao ceremony and where does the tradition stem from?
Cacao has for ages been called "Food of the gods" and Mayans call it "Heart blood" since its been used as a heart opening medicine in ceremonies for centuries. The cacao we work with is 100% pure ceremonial cacao from the rain forests in Guatemala. It is hand picked from bean to the cup which means all the nutrients and its quality stays perfect in the process. Cacao is rich of many important nutrients, for example it has over 1000 antioxidants, highest amount of magnesium of all plants, iron, chromium and B-vitamin. It lowers blood pressure, balances hormone production, strengthens the immune system and boosts serotonin production. Last few years more and more people are getting to know the benefits from cacao and more and more people are working with it connected to healing and spiritual practices. At our centre you simply turn up, you get comfortable on a yoga mat surrounded by soft pillows and blankets, receive a cup of fragrant cacao and are led into meditation and deep relaxation.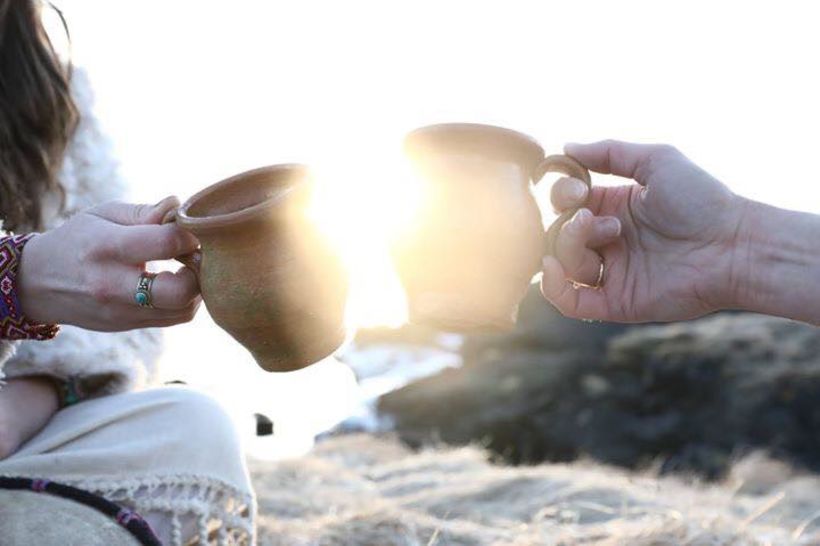 How did you come up with the idea of the Andagift centre?
We started working together on cacao ceremonies when Tinna got back from her studies in Guatemala in 2017. Our events received a fantastic reception so in September we had the idea to start a company around our cooperation. One month later saw the beginning of the #metoo movement which turned our lives upside down just like it did for many others. We found old anger arise and were able to place the shame where it belonged, we were able to clean and heal old wounds. This solidarity between women and compassion inspired us a lot and we decided to go ahead with our projects full force. We found that there's a place for more self-love and self-compassion, to create an accessible space for healing, warmth and meditation. We both left our respective jobs and concentrated on Andagift. It's a process marked by effortlessness, sincerity, and joy, which we see as a confirmation from the universe that we're on the right track.
What will be on offer at the centre?
We will be offering 60 minute sessions every weekday, including musical healing, deep relaxation, kundalini yoga and meditation. On Fridays we offer a chocolate lunch session. We also offer private sessions, private cacao ceremonies, and private sessions in anxiety management with the help of breathing and kundalini exercises.
For more information, timetable and opening hours check out Andagift's Facebook site
HERE.