Culture and Living
|
mbl
|
Wed 27 Sep 2017
|
13.43 GMT
|
Modified at 14.16
Sundhöll swimming pool reopens end of November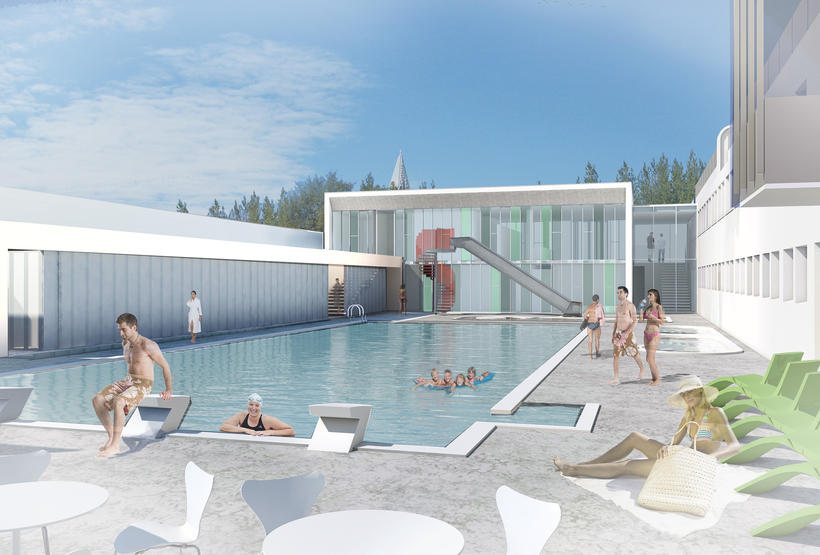 A new outdoor pool at the Sundhöll swimming pool will open at the end of November. Image/VA arkitektar
Fans of the old Sundhöll swimming pool in the city centre can rejoice at news that it's finally reopening with a new outdoor pool area at the end of November. This beautiful building has been closed to the public for renewal since the beginning of June.
The pool was actually supposed to reopen in October but construction took more time than previously thought.
The original swimming pool building was designed by famous Icelandic artitect Guðjón Samúelsson.