Culture and Living
|
Iceland Monitor
|
Mon 22 May 2017
|
11.30 GMT
Iceland's Minister of Health supports Rammstein at epic Iceland concert
Minister for Health Óttar Proppé is also the front man for metal band HAM, who supported German metal band Rammstein at a concert in Reykjavik on Saturday night.
Minister for Health Óttar Proppé is the singer of HAM, a metal band founded in 1988 and one of the first bands in Iceland to play rock music that was considerably heavier than music popular at the time. HAM doesn't perform much these days but came together support German rock band Rammstein last Saturday.
President of Iceland, Guðni Th. Jóhannesson, attended the concert.
Rammstein has been popular in Iceland for a long time, especially when they last performed here back in 2001. The concert last Saturday was very well received.

The show was just about as big as it gets, much bigger than 16 years ago. There was so much fire and explosions on stage that fifteen firefighters from the Reykjavik Fire Department were on duty at the concert in case of an emergency.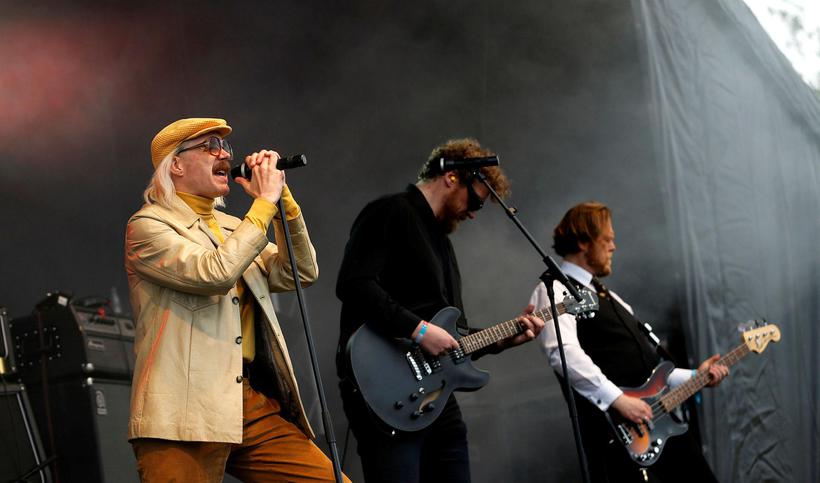 HAM on stage at Secret Solstice music festival. Iceland's minister of health is the one on the left. Photo: Iceland Monitor/Eggert Jóhannesson