Culture and Living
|
mbl
|
Thu 18 May 2017
|
20.00 GMT
Super hip Icelandic label INKLAW makes clothes from the IKEA bag
That ubiquitous and very useful blue IKEA bag made news recently when Balenciaga made a bag that looked suspiciously like it. Now the new stars of Icelandic streetwear, INKLAW, have made a range of clothing in cooperation with the Swedish home store.
"When Balenciaga made that bag, this huge IKEA hype started in the fashion world. People all around the world started making things from those blue IKEA bags, masks, underwear, bags and much more," explains designer Anton Sigfússon at INKLAW.
INKLAW made quite a stir with their first collection at the Reykjavik Fashion Festival in March and got great reviews. The label has now designed a range called IKEA X INKLAW.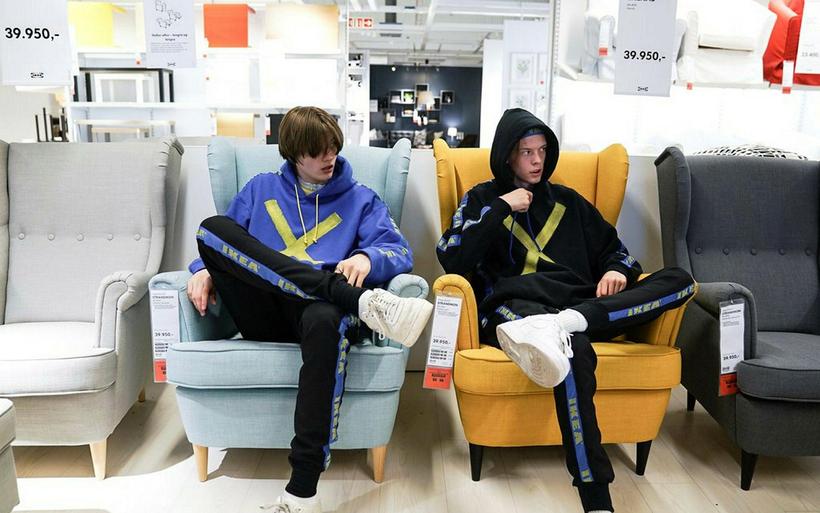 "Last week we decided to take part in this IKEA vibe. We knew it would be much cooler if we actually got IKEA Iceland to cooperate, which is probably a first. Fifteen minutes after we sent them an email they replied with a "yes". "
He explains that IKEA provided them with a bunch of IKEA bags which they then proceeded to make into limited edition clothing such as jumpers, trousers and jackets.
"And then we snuck into IKEA after the opening hours to shoot some photos and videos of the collection."