Culture and Living
|
Iceland Monitor
|
Thu 13 Apr 2017
|
14.58 GMT
Icelandic printmaking exhibition in New York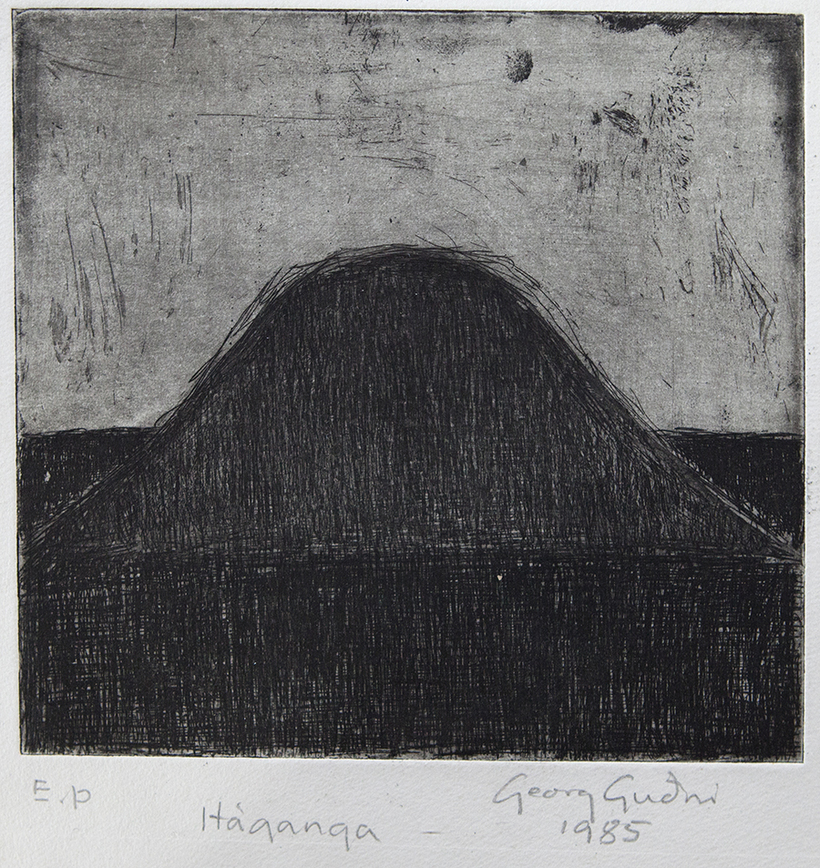 Georg Guðni, Mt. Háganga, 1985. Line etching. Sheet (irregular): 7 7/8 x 8 in. Artist's proof. Courtesy of the estate of Georg Guðni and Hverfisgallerí Artist: Georg Guðni
An exhibition on Icelandic printmaking is opening today in International Print Center New York. The exhibition is called Other Hats: Icelandic Printmaking. It's a group exhibition showcasing the breadth of printmaking by Icelandic artists.
"This exhibition is an occasion to ask artists about the thought process behind making prints as distinct from working in other media. It offers a selection of ingenious approaches to printmaking in Iceland, by artists working in and out of the country," explain co-curators Ingibjörg Jóhannsdóttir (Reykjavík) and Pari Stave (New York).
Artists: Arnar Herbertsson, Birgir Andrésson, Björk Guðmundsdóttir, Dieter Roth, Eygló Harðardóttir, Georg Guðni, Guðjón Ketilsson, Hallgrímur Helgason, Helgi Þorgils Friðjónsson, Hrafnhildur Arnardóttir, Hrafnkell Sigurðsson, Katrín Sigurðardóttir, Kristján Davíðsson, Leifur Ýmir Eyjólfsson, Megas (Magnús Þór Jónsson), Per Kirkeby, Roni Horn, Sara Riel, Rúna Þorkelsdóttir, Rúrí, Sigurður Árni Sigurðsson, Sigurður Atli Sigurðsson, Sigurður Guðmundsson, Sólveig Aðalsteinsdóttir, Þóra Sigurðardóttir, and Valgerður Guðlaugsdóttir.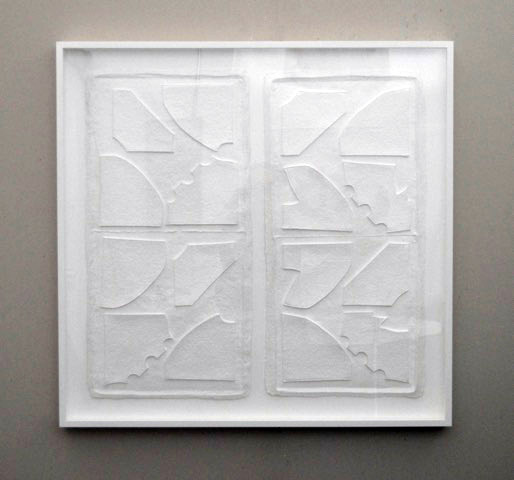 Katrín Sigurðardóttir, 1 out of 100 parts, 2014, Paper pulp. Edition: 12 Sheet: 36 x 35.5 x 2.75 inches, (framed) Printed by Dieu Donne; published by SculptureCenter Artist: Katrín Sigurðardóttir
FREE PUBLIC PROGRAMS
Thursday, April 13, 2017, 7:30–8:00pm: Following the opening reception, IPCNY will host live music by Megas (Magnús Þór Jónsson), one of Iceland's most influential songwriters. An iconoclast and provocateur credited with recording Iceland's first punk song, Megas will be joined by Icelandic guitarist Kristinn H. Árnason.
Saturday, April 15, 2017, 1:00–5:00pm: IPCNY will host Print & Friends Unltd. an interactive drop-in space that explores printmaking as method and social practice. Artists and academics Leifur Ýmir Eyjólfsson and Sigurður Atli Sigurðsson will be joined by Paul John of Endless Editions, New York for print workshops and performances, and informal talks by exhibition co-curator Ingibjörg Jóhannsdóttir and selected exhibiting artists will explore accessibility, dissemination, and sustainability relating to the medium of print.
Thursday, June 1, 2017, 6:00–8:00pm: IPCNY will host an evening exhibition viewing and Person, Place, Thing live podcast interview by Randy Cohen with Hallgrímur Helgason, exhibiting artist and published author, translator, and cartoonist. Hallgrímur will speak about one person, one place, and one thing that are important to him; and read from the forthcoming English translation of his novel, Woman at 1,000-Degrees, to be published by Algonquin Books in 2018.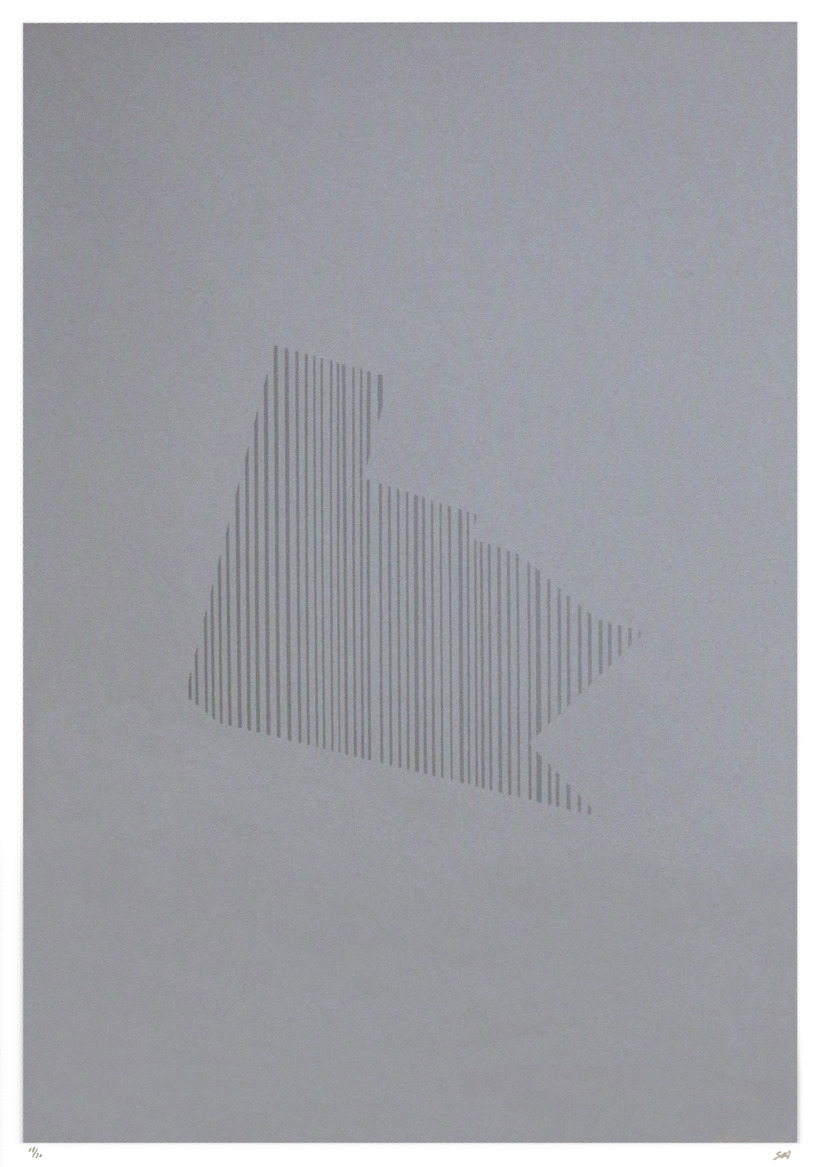 Sólveig Aðalsteinsdóttir, Walk 1-4 (Gongfor 1-4), 2014. Screenprint. Sheet: 23 5/8 x 15 3/4 in. Edition: 20. Courtesy of the artist. Artist: Sólveig Aðalsteinsdóttir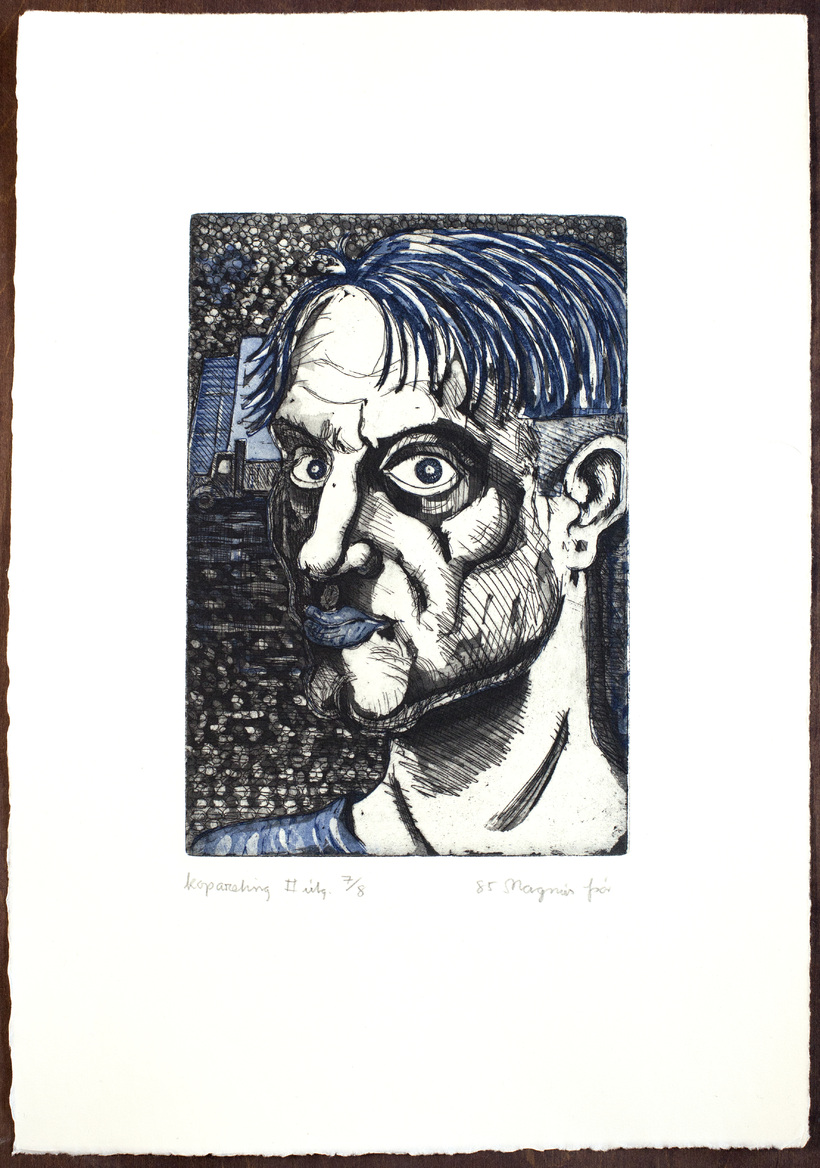 Magnús Þór Jónsson (Megas), Self-Portait (Sjálfsmyndir), 1985. Etching. Sheet: 14 7/8 x 11 in. Edition: 8. Courtesy of the artist. Artist: Megas