Culture and Living
|
Iceland Monitor
|
Wed 11 Jan 2017
|
20.15 GMT
|
Modified 12 Jan 2017 13.13
Exclusive music video premiere: Iceland's Singapore Sling release "Riffermania"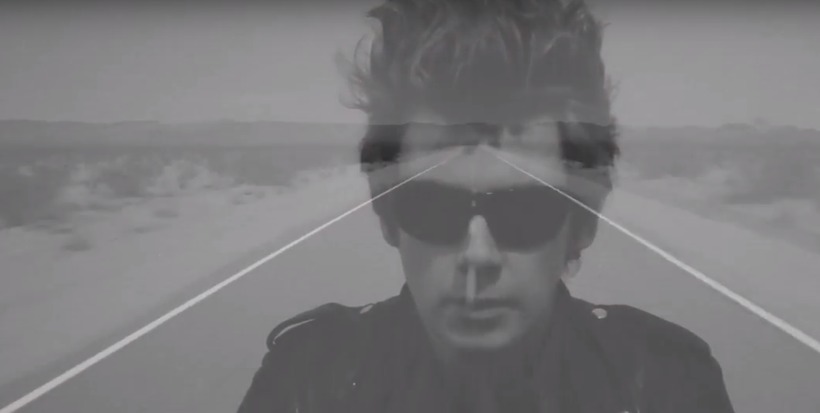 Henrik Baldvin Björnsson, singer and songwriter of Singapore Sling in the new music video to "Riffermania." Screenshot
Iceland's Singapore Sling formed in 2000 and are seen as one of the original purveyors of experimental psychedelia and rock and roll as we know it today – their influence touching nearly every fabric of the modern psych scene.
Singapore Sling are releasing their ninth LP, KILL KILL KILL (Songs about Nothing) on Fuzz Club Records next month and the first video from the album is premiered exclusively today on mbl.is and Iceland Monitor. This Lynch-esque video features various characters with close ties to the band including Icelandic bands Fufanu, Pink Street Boys and DJ Flugvél og Geimskip. It was directed by Henrik Björnsson and Heiða Jónsdóttir and shot by Heiða Jónsdóttir. Additional footage by Aron Þór Arnarsson and Þorgeir Guðmundsson and the video was also edited by Guðmundsson.
Check out the video here below.
According to a press release from Fuzz Club Records, Kill Kill Kill (Songs About Nothing) is the bands ninth LP and sees Henrik Björnsson and co at their most sinister, immersive and unforgiving. The band are now sharing the video for 'Riffermania (Kill Kill Kill)' – both the track and video perfectly represent the bands harrowing, sleazy and cacophonous rock and roll.
"A haunting and claustrophobic affair, the new record see's the band drift from the hazy TJ&MC-esque splendour of previous efforts for a more discordant and experimental pastiche.
Kill Kill Kill is ten tracks of the fuzz-heavy, sleazy rock and roll that Singapore Sling have become known for yet from start to finish its thrust by a new-found motorik dissonance that's totally incessant in its in-your-face delivery.
With scuzzy bass-lines roiling deep into your unconscious, haunting atonal vocals, eerie off-kilter horns and chugging vapour-trail guitars the album feels like the perfect, albeit-harrowing, soundtrack to a creepy film-noir horror such as the bands namesake."