Culture and Living
|
Iceland Monitor
|
Tue 27 Sep 2016
|
17.09 GMT
Frankenstein at Reykjavik's oldest swimming pool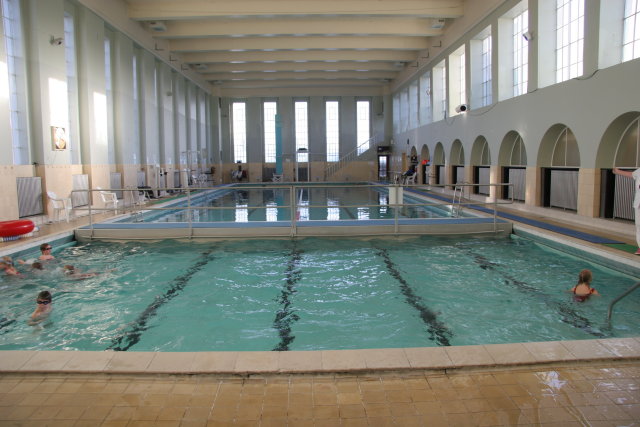 Sundhöllin is Reykjavik's oldest swimming pool and it's all indoors, making it the perfect setting for this incredible cinema night. Mbl.is/ Gísli Sigurðsson
The atmosphere at Sundhöllin, Reykjavík's oldest swimming pool, will be dark and mysterious next Saturday when RIFF's swim in cinema will take place.
The pool will turn into dr. Frankenstein's castle, whose desire is to recreate human life. He is successful in assembling a living being from parts of exhumed corpses, but must take responsibility for his uncontrollable creation.
The iconic film Frankenstein from the year 1931 will be screened in the pool that was opened in 1937. Weird noises will sound in the showers, zombies will await in the pool and who knows whether the doctor himself will make an a appearance. To help make the scene as convincing as possible, five specialists in dressing up stages and creating a compelling experience have taking the part in dressing Sundhöllin up as dr. Frankenstein's castle.
Doors will open at 8 pm and again at 10 pm, the movie starts 30 minutes later. Tickets cost 2000 ISK and can be bought online at riff.is.