Culture and Living
|
Iceland Monitor
|
Thu 1 Sep 2016
|
14.30 GMT
A dense wall of sound at Húrra tonight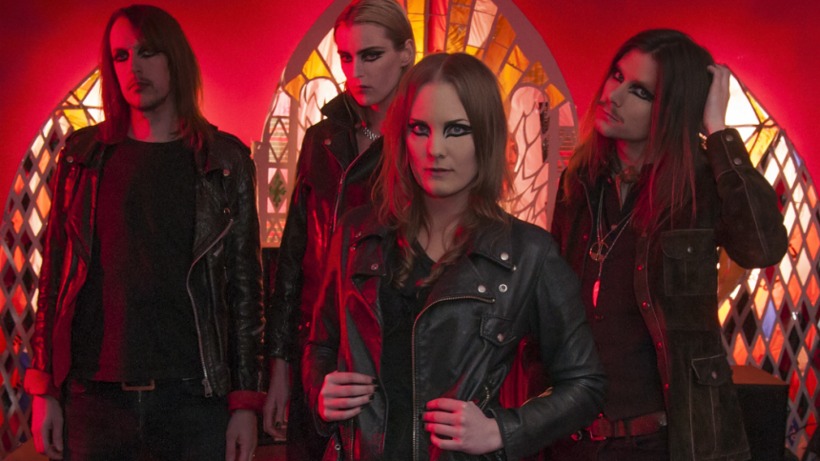 Swedish psych band The Presolar Sands will be performing three concerts in Reykjavik this weekend, starting tonight at Húrra.
Fans of psychedelic rock, metal and shoegaze should definitely make their way to Húrra in central Reykjavik tonight. Swedish band The Presolar Sands will make an appearance as well as Icelandic project GlerAkur.
The Presolar Sands are currently on a European tour and play dark psychedelia, drawing inspiration from bands such as Spaceman 3, The Velvet Underground and The Stoogees.
GlerAkur is an Icelandic supergroup formed by Elvar Geir Sævarsson and includes members from Hellvar, Unun, Amiina and HAM. The band performed for the first time this summer at metal festival Eistnaflug in East Iceland followed by the Prophecy Fest in Germany. Their music can best be described as a dense wall of sound influenced by black metal, noise and experimental post rock.
First on stage at Húrra tonight are the Icelandic russian.girls, a heady cocktail of kraut, lounge and electronica.
For those who might miss tonight's concert, The Presolar Sands will be playing two additional gigs in the city this weekend, one in Hafnarfjörður at Íslenski rokkbarinn on Friday night accompanied by Black Desert Sun, Ottoman and At Breakpoint, and another one at Dillon in Reykjavik on Saturday nighta accompanied by Kvöl.
Entrance to tonight's concert at Húrra is 1.500 ISK.