Culture and Living
|
Iceland Monitor
|
Sat 21 May 2016
|
17.00 GMT
|
Modified 31 May 2016 15.35
See much-acclaimed Icelandic documentary Dreamland online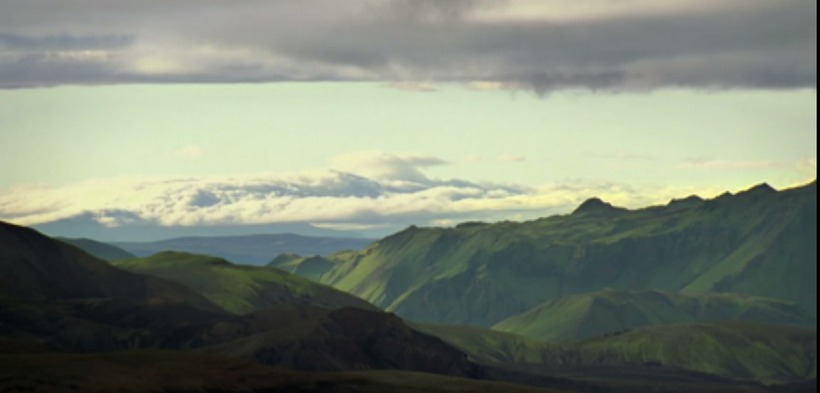 In Dreamland a nation with abundance of choices gradually becomes caught up in a plan to turn its wilderness and beautiful nature into a massive system of hydro-electric and geothermal power plants with dams and reservoirs. Screenshot
Dreamland is an Icelandic documentary film about politics, environmental preservation and damming, focusing on the Kárahnjúkar Hydropower Plant and its environmental impact.
The film is based on the book Dreamland: A Self-Help Manual for a Frightened Nation by writer Andri Snær Magnason, and is now available for the first time online on Vimeo with English subtitles.
Dreamland won best Icelandic documentary at the Edda awards in 2009, won best audience choice at the Cinema Politica Film Festival in 2010 and was officially selected for numerous film festivals including the Hot Docs festival, Hamburg Film Festival, Warsaw Film Festival and San Francisco documentary film festival.
Andri Snær Magnason, who is now running for President of Iceland is one of Iceland's most celebrated young writers. He has written novels, poetry, plays, short stories, essays and CD's before directing the documentary Dreamland (2009). His work has been published or performed in more than 25 countries.
About the film:
How much unspoiled nature should we preserve and what do we sacrifice for clean, renewable energy? Dreamland gradually turns into a disturbing picture of corporate power taking over small communities.
Dreamland is a film about a nation standing at cross-roads. Leading up to the country's greatest economic crisis, the government started the largest mega project in the history of Iceland, to build the biggest dam in Europe to provide Alcoa cheap electricity for an aluminum smelter in the rugged east fjords of Iceland. Today Iceland is left holding a huge dept and an uncertain future.
In Dreamland, a nation with an abundance of choices gradually becomes caught up in a plan to turn its wilderness and beautiful nature into a massive system of hydro-electric and geothermal power plants with dams and reservoirs. Clean energy brings in polluting industry and international corporations. It's the dark side of green energy.
Watch the film online here below.
DREAMLAND documentary from Ground Control Productions on Vimeo.