Culture and Living
|
Iceland Monitor
|
Thu 19 May 2016
|
13.00 GMT
World's strongest man's Pomeranian dog becomes social media sensation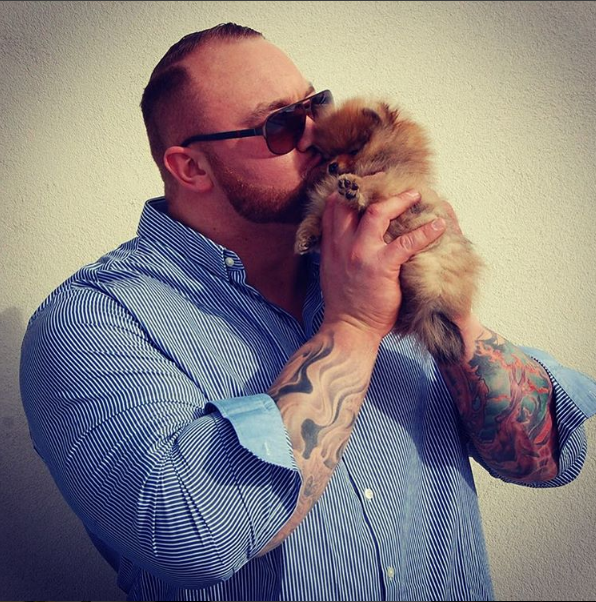 World's strongest man Hafþór Júlíus Björnsson and his dog Ástríkur - Asterix in English. Photo/ Instagram
Ástríkur (Asterix) is a very small dog owned by a very large man. In fact, he's probably one of the largest men in the world, strongman Hafþór Júlíus Björnsson also known as The Mountain in the Game of Thrones series.
Ástríkur is a pomeranian and has over 8,000 followers on Instagram where people can follow his daily activities.
Björnsson and his dog even go to weight lifting sessions together.
A photo posted by Asterix 🦁 (@asterix_astrikur) on May 9, 2016 at 4:22pm PDT