Culture and Living
|
Iceland Monitor
|
Thu 28 Apr 2016
|
12.30 GMT
|
Modified 30 Apr 2016 16.31
Little chance of Iceland Eurovision win, say bookies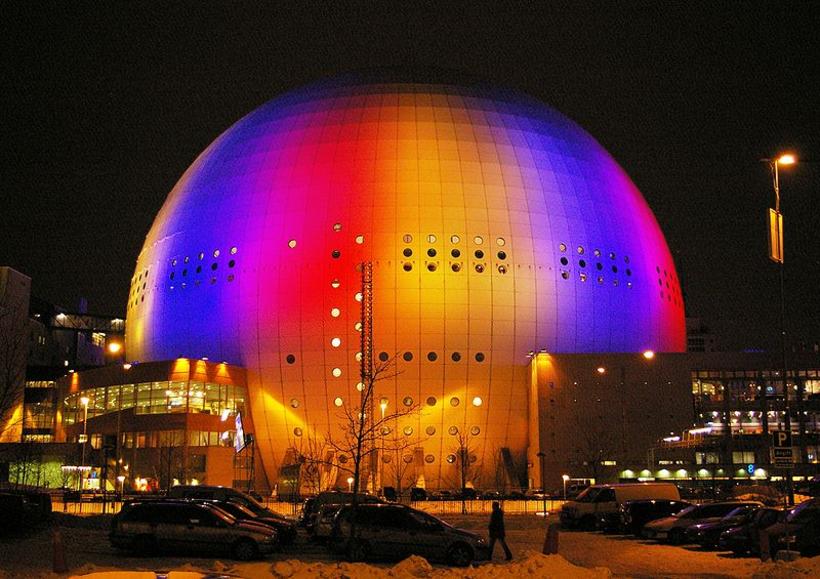 The Ericsson Globe arena in Stockholm, venue of the 2016 Eurovision Song Contest. Photo: Wikipedia/Fredrik Posse/Stryngford Photo
If results go according to bookies' predictions, Iceland can expect to qualify for the final of the 2016 Eurovision Song Contest by the skin of its teeth.
Oddschecker.com averages out a range of current bookies' odds for the 2016 Eurovision, to be held in Stockholm, Sweden, in May. Iceland is currently given a 66-125/1 chance of winning the contest – putting it in 20th place in the field of 42 competing countries.
Iceland is competing in Semi Final 1 on Tuesday 10 May, from which ten countries will receive a qualifying place for the final.
The current Oddcheckers.com ranking places nine other Semi Final 1 nations above Iceland, meaning Iceland would qualify – but only just. The big favourite to win Semi Final 1, and possibly the entire contest, is Russia:
Hardcore Eurovision fans have been slightly kinder to the Icelandic entry (Hear Them Calling, by Greta Salóme Stefánsdóttir).
The ongoing unofficial voting by Eurovision fan clubs across the continent currently puts Iceland in 16th place.
You can see a re-cap of Iceland's Semi Final 1 rivals here: