Culture and Living
|
Iceland Monitor
|
Thu 28 Apr 2016
|
12.00 GMT
|
Modified at 15.05
Kim Kardashian wears revealing swimsuit in Iceland's Blue Lagoon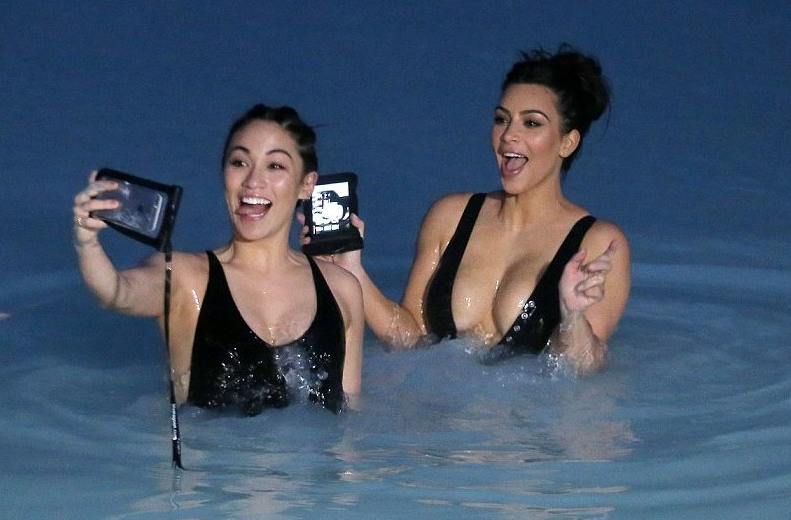 Stephanie Sheppard and Kim Kardashian having fun taking selfies in the Blue Lagoon. Screenshot @KimK­anyeKi­mYe
The Kardashian clan came to Iceland, and then they left, but now photographs of Kim having fun in one of Iceland's most popular tourist spots, the magical waters of the Blue Lagoon have been published, on fan page KimKanyeKimYe.
The Kardashians are rumoured to have filmed an episode of Keeping up with the Kardashians in Iceland.
Notably, the photos are of Kim in a very revealing swimsuit and full make-up accompanied by her assitant, Stephanie Sheppard. Kanye West however, remains fully clothed, and seemingly quite bored.
KKW stunning at the Blue Lagoon in Iceland recently. pic.twitter.com/ARMHyxUqgf

— KimKanyeKimYe (@KimKanyeKimYeFC) April 27, 2016