Culture and Living
|
Iceland Monitor
|
Thu 17 Mar 2016
|
13.15 GMT
Jóhann Jóhannsson's highly acclaimed film music performed tonight at Harpa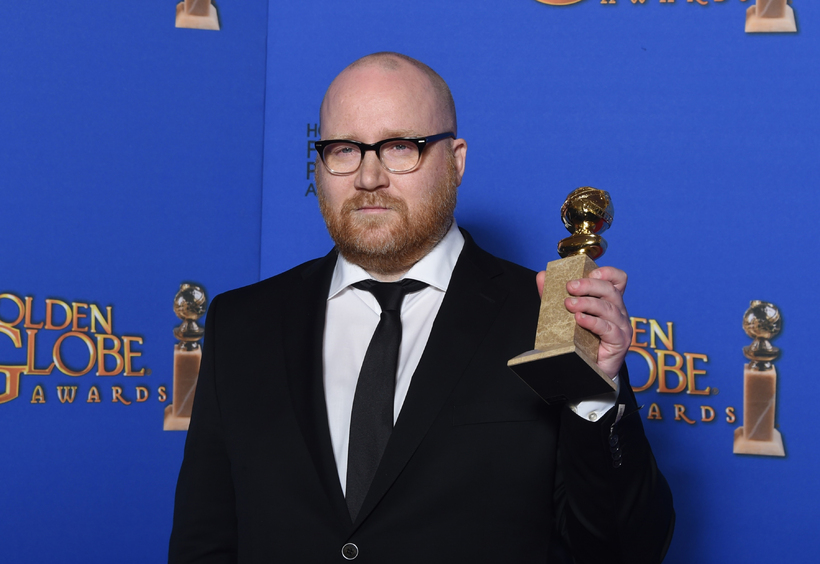 Composer Jóhann Jóhannsson holds the award for Best Original Score, Motion Picture for "The Theory of Everything," at the 72nd annual Golden Globe Awards. Photo: AFP
Golden Globe winner and Academy Award nominee Jóhann Jóhannsson ranks among today's leading cinematic composers. Tonight the Iceland Symphony Orchestra premieres the orchestral suites from his scores to The Theory of Everything, the film about the life of Stephen Hawking, and Prisoners, a thriller featuring Hugh Jackman and Jake Gyllenhaal.
The score to Sicario, nominated for this year's Oscars for musical score will also be performed.
Jóhannsson himself has chosen the programme for the evening, including well-known and lesser-known gems of cinematic music. The performance is conducted by Adrian Prabava who began his career as assistant conductor to Bernard Haitink at the Concertgebouw Orchestra in Amsterdam and has become well known for his refreshing and inspiring interpretation.
Tickets are still available at www.harpa.is