Culture and Living
|
Iceland Monitor
|
Wed 24 Feb 2016
|
11.00 GMT
|
Modified 6 Jun 2016 16.37
Theatre: Actress plunges several metres on stage last night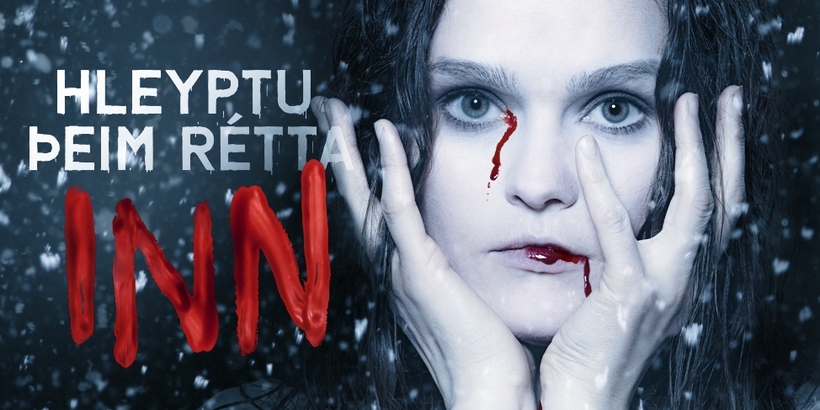 Let The Right One In, The National Theatre's latest production has been upset by an accident which occurred last night. Photo: Þjóðleikhúsið
The star of the Icelandic National Theatre's new production, Let The Right One in, Vigdís Hrefna Pálsdóttir, plunged several metres on stage in a final rehearsal last night. She was transported by ambulance to the ER with a broken foot and the premiere of the play, which was set for tomorrow night, has been postponed.
According to information from the Reykjavik Metropolitan Police the actress fell some 6.4 metres and her injuries are relatively small compared to the extent of the fall. Speaking to RÚV this morning, National Theatre director Ari Matthúasson says that both the crowd watching the final rehearsal and the actress herself were quite shaken by the event. A replacement actress has to be found and the premiere will be postponed for at least a week, he said.
The theatre play Let The Right One In, a dark tale of a friendship between a young boy and a vampire has received rave reviews in both New York and London.