Culture and Living
|
Iceland Monitor
|
Sun 14 Feb 2016
|
17.00 GMT
|
Modified 8 Apr 2016 11.16
Eurovision goes hip - cover song by Högni Egilsson and Glowie wows the audience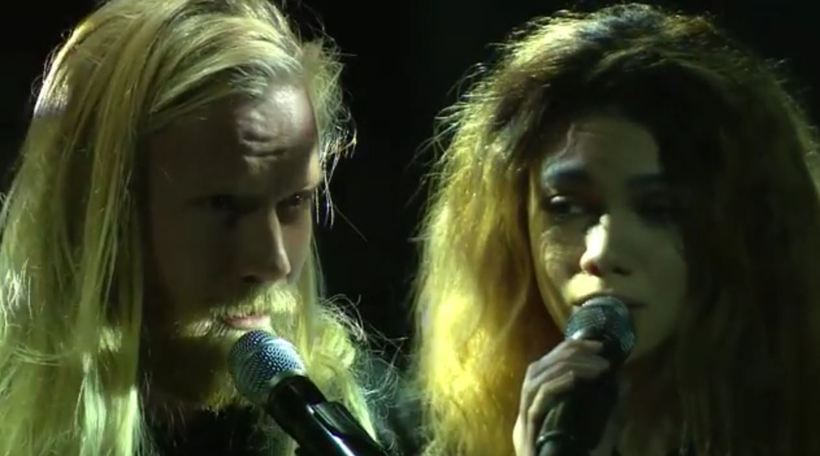 Högni Egilsson and Glowie perform a brand new version of Eurovision song All out of luck. Screenshot/Youtube
The second half of the semi final to choose Iceland's entry for the 2016 Eurovision Song Contest took place on Rúv national television last night. The song, however, which proved to be the biggest hit on the show wasn't a part of the contest.
Högni Egilsson, famous for his solo work and performances with Hjaltalín and Gus Gus, took to the stage in the voting break accompanied by newcomer Glowie.
His cover version of Selma's All out of luck, which ended up in second place in the Eurovision song contest in 1999, has caused quite an internet sensation in Iceland today.
Watch the performance here below.