Culture and Living
|
Iceland Monitor
|
Mon 7 Dec 2015
|
10.10 GMT
Naked art student finally released from his box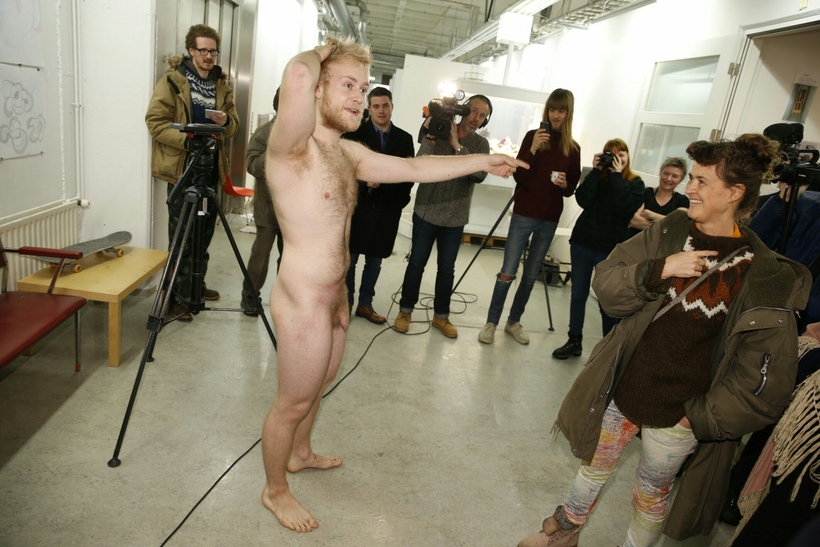 Almar has come out of his box, seemingly none the worse for wear. His art concept was the most viewed live stream on YouTube in Iceland last week. mbl.is/Golli
Man of the moment, art student Almar Atlason whose naked week spent in a box at the Iceland Academy of Arts seems to have unveiled the true nature of Icelanders. Almar kicked open his box at nine am this morning and hugged his wife, hugged his professors and fellow students, laughed and smiled.
Even after spending the week crouched up in a confined space, Almar didn't seem stiff or worse for wear.
Almar had only one thing to say to the media this morning: "Thank you, and I'm going out for a cigarette."