Culture and Living
|
Iceland Monitor
|
Wed 7 Oct 2015
|
14.29 GMT
Harpa launches new concert series of rising stars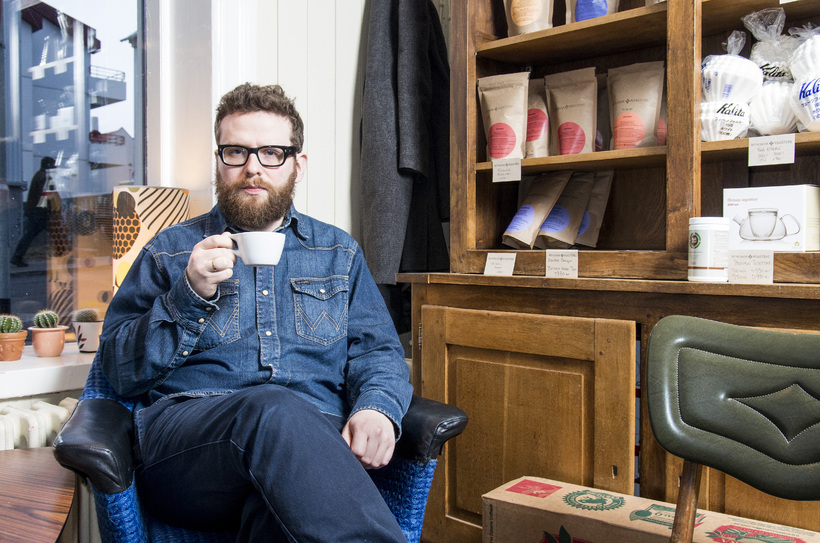 Musician Úlfur Eldjárn promises a journey into space at tonight's concert in Harpa. Mbl.is/ Rósa Braga
Harpa concert hall and conference centre is launching a new monthly concert series, The Tin Drum, at Kaldalón hall on the ground floor showcasing some of Iceland's brightest musical stars. The first artist to perform tonight, October 7th, is electronic musician Úlfur Eldjárn.
Eldjárn, best known for his work with the legendary Apparat Organ Quartet and his critically acclaimed compositions for film, TV, theatre and his own compositions will premiere new material at Kaldalón from his upcoming solo album - The Arisókrasía Project.
The Aristókrasía Project is an incredible inspirational musical journey through a utopian world of space travel, intelligent machines and futuristic societies. The music combines bold, melodic electronica with sublime string arrangements, minimal electronic beats and organic live percussion - and is topped with vocoded lyrics about Yuri Gagarin, the history of science and the love between humans and machines, to name a few of the topics.
The ensemble performing with Úlfur includes some of Iceland's finest string players and percussionists, among them musicians who have collaborated with Björk, Jóhann Jóhannsson, Ben Frost, Penderecki and Pierre Boulez.
During the performance the audience will enjoy visuals from the film First Orbit, a modern day recreation of Yuri Gagarin's orbit around earth, directed by Christopher Riley and filmed in high definition from the International Space Station by austronaut Paulo Nespoli.
Úlfur explains that his goal for the night is to create a unique concert experience for any music lover, taking advantage not only of the perfect acoustics of Kaldalón, but transforming the concert hall into a space vessel, taking the audience along for a journey into space.
For tickets click HERE.
.