Culture and Living
|
Iceland Monitor
|
Thu 10 Sep 2015
|
11.56 GMT
|
Modified at 12.51
Magical cinema screening in cave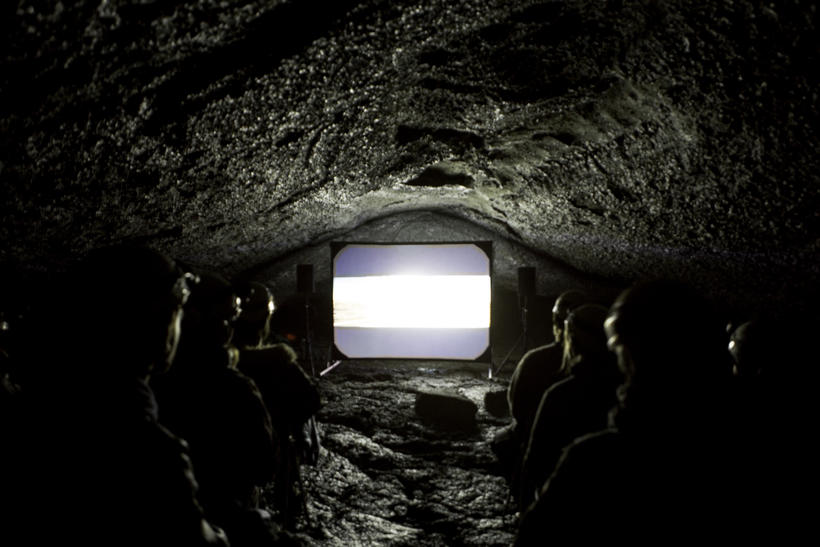 Guests hiked to the cave with Arctic Adventures to see three Icelandic shorts. Photos: Óskar Krist­inn Vign­is­son.
Last Thursday. the Reykjavík International Film Festival hosted a magical screening in a secret Icelandic cave. Three Icelandic shorts were screened as well as a trailer from RIFF's opening film Tale of Tales, Italian director Matteo Garone's English language debut. Also screened was a preview of The One Minute Series, ""Tell me your dream. Make it succinct and make it spectacular".
The accompanying photographs from the journey to the cave, located not far from Reykjavik were taken by Óskar Kristinn Vignisson.
For the whole RIFF programme click HERE. The festival takes place between September 24th to October 4th.