Culture and Living
|
Iceland Monitor
|
Thu 21 May 2015
|
13.39 GMT
Secrets of the 'Woman in Blue'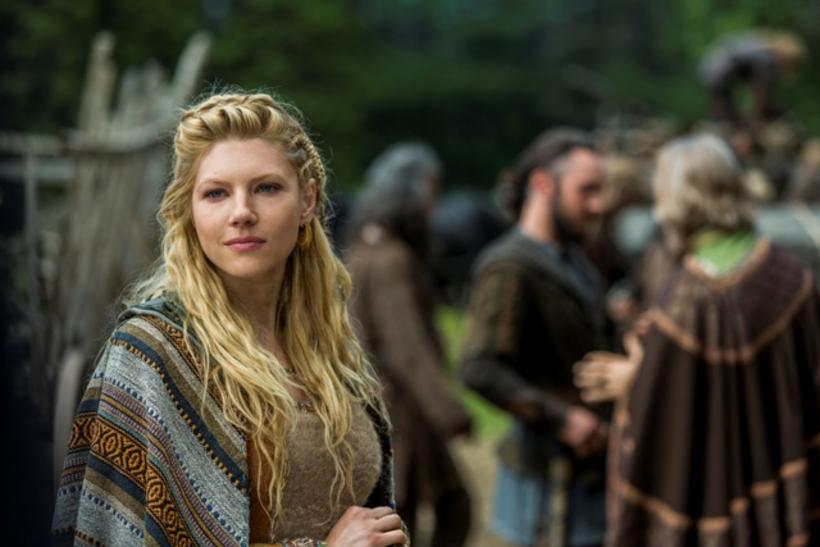 Will DNA on the preserved flesh prove the 'Woman in Blue' to have been blonde like Lagertha? Photo: starpulse.com
The National Museum of Iceland will be opening a new exhibition on Saturday dedicated to the famous 'Woman in Blue', a 1,100-year-old young woman whose remains were found in Eastern Iceland in 1938.
The 'Woman in Blue' moved to Iceland as a young child, probably from Scotland. She died at just over twenty years of age around 920.
In a marvellous struck of luck for anthropologists, one of two copper brooches that the 'Woman in Blue' took to her grave moved position, covering the cheek of the buried body. The result is that the woman's jawbone and cheek have been preserved for over 1,100 years.
This material gives us today an inestimable insight into the life of our Viking-age 'Woman in Blue', so named as she was found buried in blue clothes of Icelandic wool.
The remarkable find of actual preserved flesh from the tenth century has enabled all sorts of fascinating research to be carried out. The findings will be presented at the National Museum of Iceland at the opening of the 'Woman in Blue' exhibition.