Culture and Living
|
Iceland Monitor
|
Mon 11 May 2015
|
10.16 GMT
Organic burger joint to open in Reykjavik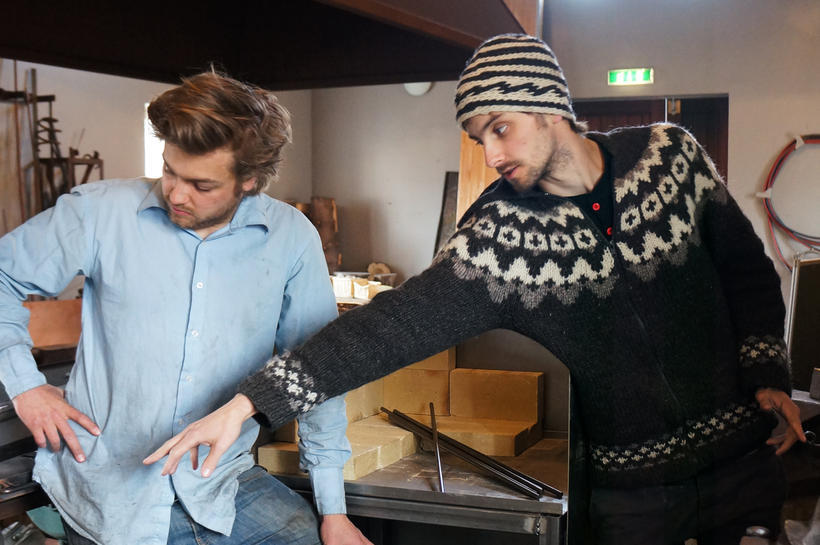 Brothers Vífill and Ýmir Eiriíksson are putting the final touches to their organic burger recipe. Photo: Mbl.is
Brothers Vífill Eiríksson and Ýmir Eiriksson will be opening an organic take-away hamburger joint called Bio-borgari. The establishment, which will start off with a street-vending cart, will offer meat and vegetable burgers and root vegetable chips.
The veggie burger will be entirely vegan with no animal products in the bun either. The vending cart will be located at the Saga Fest music and arts festival held in Stokkseyri, south Iceland on May 23rd - May 24th and will then head back to the city centre.
Ultimately, the brothers hope to find a perfect location for the Bio-borgari restaurant, preferably in the Þingholt area of downtown Reykjavik. They're currently putting the final touches on their secret recipe for ketchup and pesto.