Northern Lights by Boat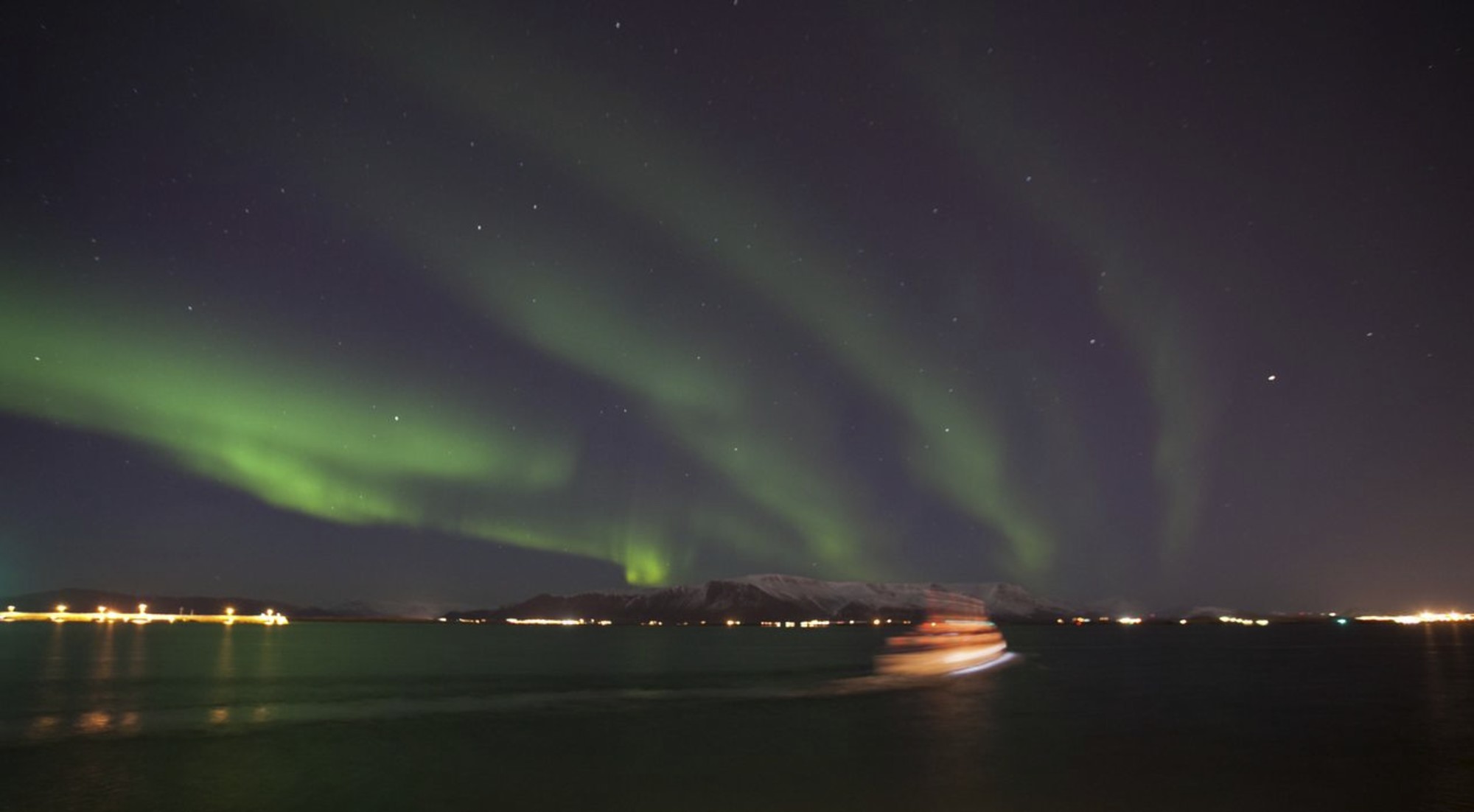 Far away from the lights on land, the North Atlantic is a prime location for catching the Northern Lights.
Sailing away from the lights of Reykjavik, this boat tour is unfettered by the road network and can go directly to where the Aurora Borealis can be seen best. Warm overalls are provided to keep out the cold while you are enjoying the spectacular colours dancing above.
Travellers are also treated to a fascinating and information on-board Northern Lights video, full of interesting facts and folklore.
Language(s): English
Duration: 2.5 hours