Golden Circle Classic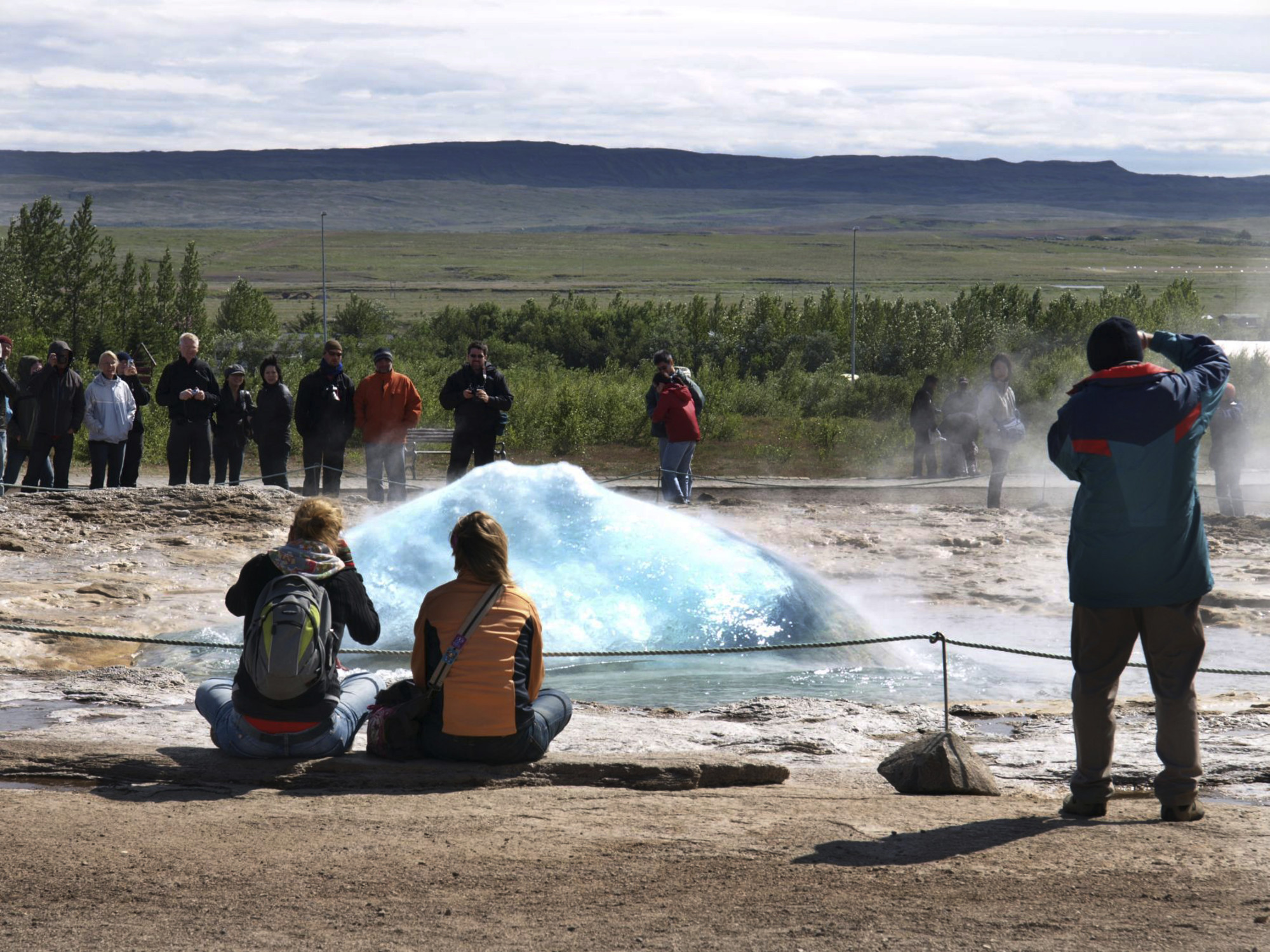 A full-day tour taking in some of Iceland's most popular sights, including the Þingvellir National Park, the Gullfoss waterfall, and the famous Strokkur geyser.
Travellers are taken from Reykjavik via the Nesjavellir geothermal field to Þingvellir National Park, site of Iceland's ancient parliament and meeting-point of the European and North American tectonic plates.
After lunch, the trip takes in the stunning Geysir and Strokkur geysers and the site of the medieval church of Skálholt, former seat of one of the bishops of Iceland.
Language(s): Danish/Norwegian/Swedish, English, French, German, Spanish
Duration: 8.5 hours