Service
Your Day Tours
Your Day Tours- We move people
Your Day Tours is a family owned company established in april 2015. Three brothers run the business and they have a very different background from finance, tourism and media. Our main goal is simply to move people. Not only between places - but also with the magnificent history and nature of Iceland.
Our focus is just on the Golden Circle , the most popular tour in Iceland. And that's not a coincidence. Gullfoss, Geysir and Þingvellir are magnificent places with a lot of history and beauty. We will tell you the stories and show you the places.
Please contact for tours and booking information.
INFORMATION
Fiskislóð 24
101 Reykjavík
770-4500
CATEGORIES
Nearby Services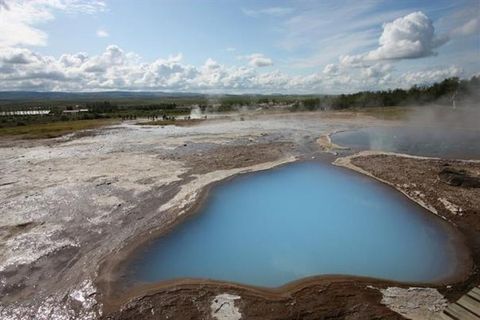 TravelTaxi.is
Capital area
Categories: Tour Operators, Day Tours
Address: Breiðavík 5, 112 Reykjavík
Tel.: 897-0543
Icelimo Luxury Travel – Travel Design in Iceland
Capital area
Categories: Tour Operators, Booking Services, Public Transportation, Day Tours, Luxury Tours
Address: Lyngás 11, 210 Garðabær
Tel.: 554-4000
Today
-5 °C
Later today
-6 °C
Tomorrow
-9 °C