Service
Geo Tours Iceland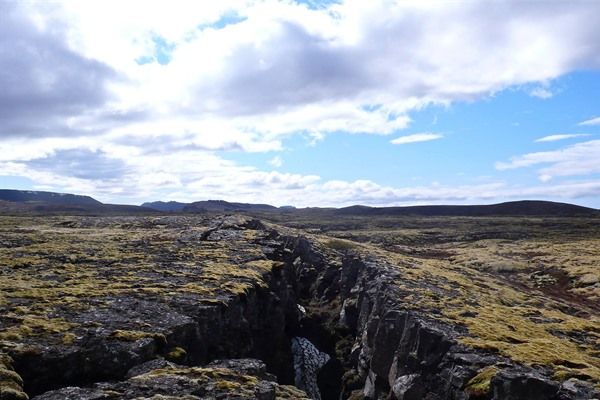 HIKING IN THE REYKJANES PENINSULA
A full days hike through the geological museum of the Reykjanes peninsula.
Long Description
Experience first hand the beautiful, raw charm of Iceland.
On our tour you will walk through amazing lava land with all kinds of geological phenomenons. Not only beautiful but also educational. What, why, how and when it happened.
To begin with we walk through a lava field towards a beautiful 8000 year old lava channel, we follow that lava channel up to the top of Búrfell volcano. Búrfell is a near-circular cone with ramparts made up almost entirely of spatter ejected by lava fountains. From the top we can see the Hjallar fault system, which consists of northeast-trending fissures and faults defining a series of narrow graben and horst. In this area the plate tectonics and the Mid-Atlantic ridge are easily observed.
We take a look at older eruptions which were active during the Ice Age and see how the basalt from the eruption was transformed into palagonite (tuff). We will explore a beautiful row of craters which erupted in 1151. Towards the end of our trip we will take a look at Gullkistugjá (Goldchest fissure) where we can see with our own eyes how the land is rifting apart!

This is a crash course in Icelandic geology 101. All the places we visit are not accessible by cars and there is no other tour operator giving guided tours in that area. The hike is approx. 15 km/10 m.
Total duration of this tour is 8 hours, thereof 5 hours active hiking. So there is enough time to enjoy our beautiful nature and take a lot of pictures. Hiking boots required. This hike is not very difficult but sometimes the terrain in the lava is kind of uneven.

Tour details:
Pick up: 8:30-9:00
Included: Transport and guiding services.
Not included: Food. We will make a quick stop in the beginning at a supermarket.
Price
Adults: 16.900 isk kr.
14 years or younger (born 2000): 10.900 isk kr.
Minimun 2 persons.
Please contact for tours and booking information.
INFORMATION
Jörvagrund 42
116 Reykjavík
893-9169
CATEGORIES
Nearby Services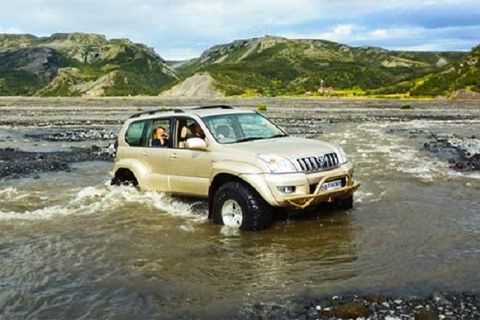 Glacier Car Rental
Capital area
Category: Car Rentals
Address: Fiskislóð 31, 101 Reykjavík
Tel.: 567-3000
Old Iceland Restaurant
Capital area
Category: Restaurants
Address: Laugavegur 72, 101 Reykjavík
Tel.: 551-6131
Today
1 °C
Later today
3 °C
Tomorrow
4 °C