Service
Bjarnargerði
Bjarnargerði gesthouse is a family owned buisness and was started early this year, 2010. We are located on the farm Sveinbjarnargerði in eastern Eyjafjörður. Bjarnargerði is open the whole year round.
Our accomodations consist of 11 rooms, 6 doubles and 5 singles. These rooms are all equipped with a shower and a toilet. All 11 rooms are in the same house.
We look forward too see you and we will try our best to make sure your stay with us is the most comfortable and enjoyable experience during your stay in Iceland.
Please contact for prices and booking information.
INFORMATION
CATEGORIES
Nearby Services
Scandic Mountain Guides
North
Categories: Travel Agency, Winter adventure, Skiing, Sightseeing and Helicopter Flights
Address: Hóll, 625 Ólafsfjörður
Tel.: 661-5400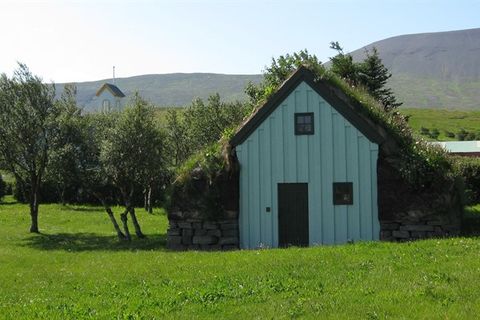 Reynistaður
North
Categories: Museums, Exhibitions
Address: Reynistaður, 560 Varmahlíð
Tel.: 453-6173
Today
-4 °C
Tomorrow
-9 °C
Saturday
-9 °C