Service
Lingua / Norðan Jökuls
Knowledgeable, Pleasant Guides -
To Increase Your Enjoyment of Iceland
Educated, practiced guides will help you enjoy the full rewards of a visit to Iceland, including some of its lesser known spots and aspects.
The company Lingua/ "Norðan Jökuls" places emphasis on green tourism, in order to gain an understanding of local nature and residents and relate to them in a positive manner. The itinerary can be customised to your interests, e.g. if you would like to experience as much as possible on foot. We will add to your understanding and enjoyment of your visit.
Lingua/ "Norðan jökuls"has a 4WD Ford Escape taking three to four passengers, we also provide vehicles and drivers for larger groups. While qualified service can be provided throughout Iceland, we specialise in short journeys within East Iceland.
We have widespread connections among tour operators along with qualifications in guiding and tourism studies. The company can help you plan or write descriptions of trips. Translating or writing texts on tourist matters is one of the specialities of Lingua.
Our goal is a satisfied customer, our motto: Quality and service at the forefront!
Would you like to have an Icelandic text translated from or into English? Or perhaps from or into French, Danish, German or some other language? We form a network of experienced, well-educated professionals who offer exactly the Icelandic skills and services you want. Expertise is our aim and we are eager to help. Generally, we produce texts only in our respective mother tongues. No corners are cut on proper expression, and we are open to consultation with our customers, to make sure their wishes are met.
Most of us have long experience in checking over and improving already existing texts. We are able to assist you with any text you have; science, commerce, law or other affairs.
For added quality, we read over the majority of each other's texts. This prevents mistakes and ensures the best possible style and choice of words. Our English-speaking colleagues have varying backgrounds, so the wording can be tailored to a specific audience or a broad international target.
Our goal is work that should more than satisfy the customer, under the motto of
Quality and service at the forefront!
INFORMATION
Dalskógar 12
700 Egilsstaðir
471-2190
Nearby Services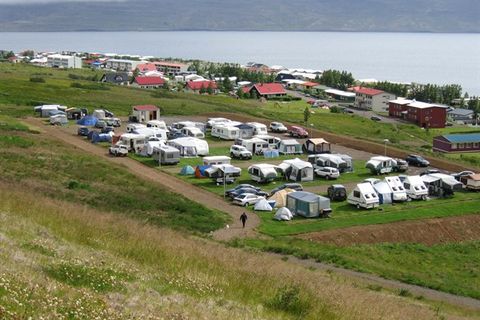 Neskaupstaður Camping Ground
East
Category: Camping
Address: Egilsbraut 1, 740 Neskaupstað
Tel.: 470-9000
Today
-4 °C
Tomorrow
-9 °C
Saturday
-9 °C