small cottages in Hella, restaurant, camping site
Árhús - Árhús Information Center Hella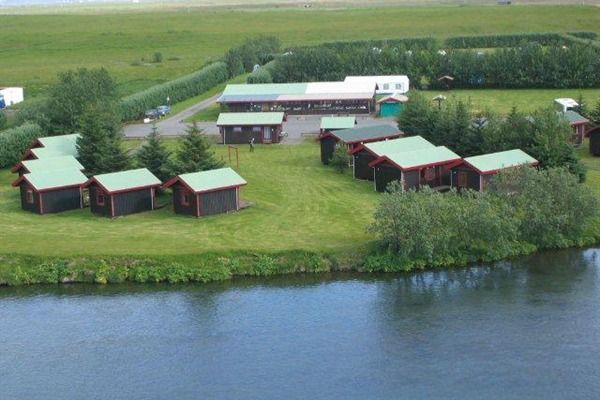 Árhús is located along the Ranga River, 100 km east of Reykjavík on the Ring road, Route 1.
Árhús and Gaddstaðaflatir camping ground is open from June 1st - September 15th. Please contact for prices and booking information.
Árhús is a family buisness with the purchase of 28 small cottages and a camp site from Hotel Mosfell in Hella. Along with the small cottages and the camp site we also have our restaurant, called Café Árhús. The cottages now total 30 and range from affordable 10 m2 without abathroom to 25 m2 with all the facilities for up to 6 persons.
Set in idyllic fields on the banks of the river, we offer cottage and sleeping bag accommodation, in addition to a campsite and RV area. We also have an on-site restaurant serving a rich variety of local plates and global favourites. We also have a fully-stocked bar and a terrace overlooking the river, perfect for relaxing on a sunny evening.
Each of our cottages has a kitchenette, with fridge, hob and electric kettle provided as standard. All cottages bar those sleeping-bag only) have private WCs and showers.
he separate Arhus service building has a communal kitchen, dining area and laundry facilities for campers and those with RV´s. Guests can also enjoy free Wi-Fi in public areas.
We also provide BBQ equipment and there is a play area to keep the children happy.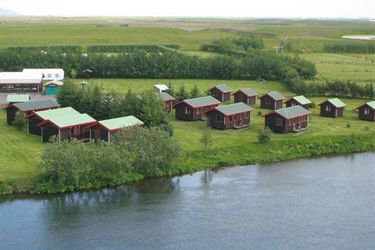 INFORMATION
Rangárbakkar 6
850 Hella
487-5577
487-5477
CATEGORIES
Nearby Services
Lilja Guesthouse
South
Category: Guesthouses
Address: Hólabrekka 2, 780 Höfn í Hornafirði
Tel.: 892-4088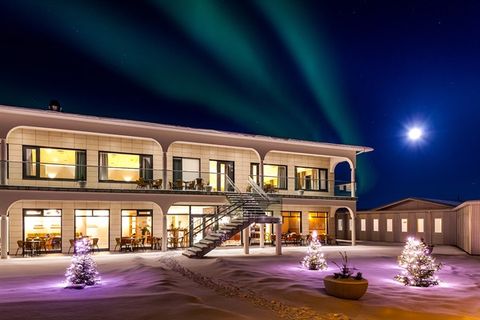 Stracta Hotel Hella
South
Categories: Booking Services, Hotels, Restaurants, Pubs & Clubs
Address: Rangárflatir 4, 850 Hella
Tel.: 531-8010
Today
-6 °C
Tomorrow
-9 °C
Saturday
-9 °C