West Fjords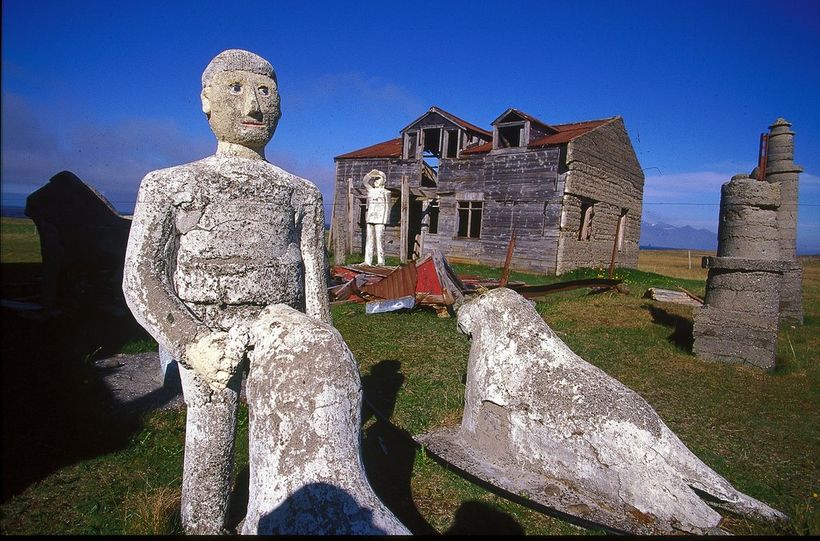 Iceland's West Fjords are a beautiful combination of high mountains, spectacular fjords, rugged terrain and a snow-capped glacier.
This sparsely populated peninsula is connected to the rest of the country by a small 7 km strip of land, making the West Fjords feel as far and distant from the rest of Iceland as possible.
Being so close to the Arctic Circle means almost 24 hours of daylight during the summer months, but the high mountains and rugged terrain mean large areas are completely cut off by snow in the winter, often for many months at a time.
With little in the way of flat terrain, it is hard to sustain livestock, with sheep farming limited to small areas of sloping hillsides close to the fjords.
The peninsula's circuit of deep fjords mean those that live here are mostly dependant on the sea for a living.
Yet the West Fjords are not completely devoid of human inhabitation and existence.
The region's main town of Ísafjörður is a bustling and vibrant community of approximately 4,000 residents, and the name literally translates as 'Ice Fjord'.
The town has a picturesque and quaint centre, with a surprising number of hotels, guest houses, hostels and rental properties available to host visitors.
Ísafjörður has several bars and pubs which at the weekend stay open until late, enabling locals and visitors alike to let their hair down and enjoy the party.
The region's main airport is located just outside of Ísafjörður, with regular direct flights to Reykjavik, other towns in Iceland and even international flights to Greenland.
The town is the gateway to the region and is the perfect starting point for those wishing to explore and see this remote part of Iceland.
Bird watchers can enjoy seeing large colonies of migratory sea birds during the summer months, with the largest bird cliff in the North Atlantic located at Látrabjarg, the most western point in Iceland.
The area hosts many festivals and concerts, with the village of Patreksfjörður, named after St Patrick of Ireland, hosting a popular and well-established St Patrick's Day celebration.
The West Fjords are a truly wonderful part of the country to visit. In this area of outstanding natural beauty and isolation, it is the perfect chance to 'lose oneself' in Iceland.