Good to know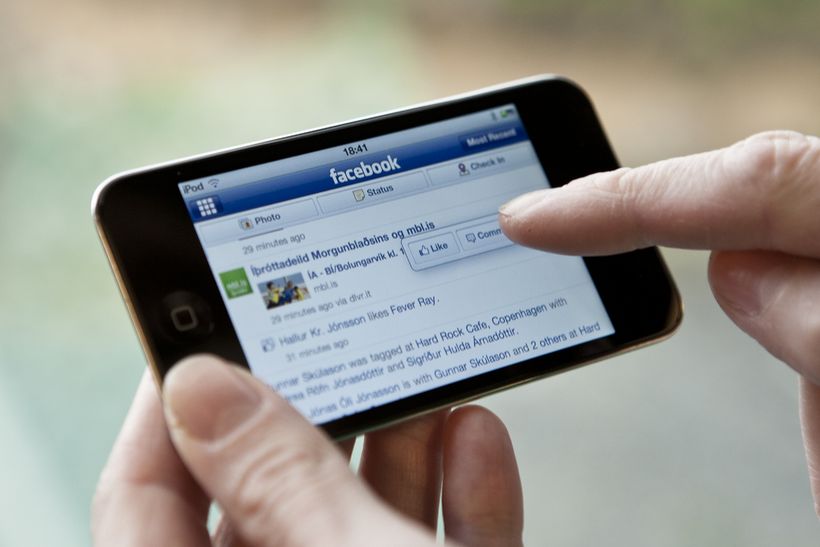 POST OFFICES
Post offices throughout Iceland can be spotted by their prominent red sign and logo. Most are open from Monday to Friday from 9am to 6pm. They are closed at weekends and on some public holidays.
Post boxes are located throughout most town centres in Iceland and on articular rest stops along major roads. Post boxes are bright red in colour and be easily spotted.
Stamps for postcards and letters can also be purchased in certain retailers and also at many hotels and guesthouses. Many hotels in particular will mail your postcards or letters for you at reception if asked.
BANKS
Icelandic banks open from 10am to 4pm, Monday to Friday. The three major Icelandic banks are Íslandbanki, Arion Banki and Landsbankinn, with branches throughout Iceland. Banks will change the following foreign currencies in to ISK: Sterling, US dollars, Canadian dollars, euros, and Norwegian, Swedish and Danish currencies.
Cash machines are available at most bank branches with access available 24/7.
Many cash machines now commonly automatically switch to the national language of the country that has issued the credit or debit card, so users need not worry about understanding Icelandic.
TAX FREE SHOPPING
Value Added Tax (VAT) can be refunded to non-residents of Iceland on certain items that have been purchased within three months and are to be taken outside of the country.
Tax-free shopping applies to purchases of clothes, souvenirs and other gifts totalling ISK 6,000 or more. Please note that tax-free shopping does not apply to food and drink, only products to be taken home.
When purchasing goods such as clothing, ask the cashier for your tax-free receipt, which will be required for presentation at the Tourist Information Store in central Reykjavik or at Keflavík International Airport.
In some situations, a customer may be required to provide proof of their address outside Iceland and may also be asked to show photographic identification. In most situations, the refund is given in ISK in cash, which can then be converted to a specific currency.
VAT in Iceland is currently set at 25.5%, or 7% on special goods.
DUTY FREE
Iceland is one of the few countries in the world to have duty free available in both the arrivals and departure areas at Keflavík International Airport and Seyðisfjörður Ferry Port.
As taxation on alcohol is higher in Iceland than in many countries, particularly on strong alcohol and wine, this allows for visitors to Iceland to save considerably on duty-free products purchased on arrival.
First-time visitors to Iceland will be able to spot Icelanders or residents at the airport arrivals hall easily: they will be the ones immediately rushing in to the duty-free store with a cart to stock up on purchases!
Please note that purchases of alcohol are restricted to those aged 20 and over and for cigarettes and tobacco products to those aged 18 and over.
TIME ZONE
Iceland does not observe Daylight Saving Time and so is on Greenwich Mean Time (GMT) all year round.
GOVERNMENT
Iceland is a parliamentary constitutional republic with an elected president as Head of State. The president is elected every four years and can serve multiple terms.
PASSPORT AND VISA INFORMATION
Iceland is a member of the European Economic Area (EEA) and a member of the Schengen Area, which exempts travellers from personal border controls between 22 European states. Iceland is not a member of the European Union.
Visitors are advised to bring a valid passport with at least six months remaining validity or relevant national identity card. These documents may be demanded for inspection by a customs officer at Keflavík International Airport or at Seyðisfjörður Ferry Port.
Travellers from the EU and EEA will not have their passport stamped on arrival or exit. For those who would like to have their passport stamped it is possible to ask the attending officer, but often the request will be declined.
Those travelling into the country from a non-Schengen destination will be required to present their passports for inspection and may be asked questions pertaining to their stay.
As a general rule, most foreign nationals are allowed a 90-day visit to Iceland without the need for a visa or permit.
Trafficking of drugs and people is illegal under Icelandic law and may carry a prison sentence for those found to be smuggling illegal drugs in to the country.
For those requiring consular assistance, most major embassies and consulates are located in central Reykjavík.
MEDICAL ASSISTANCE AND TREATMENT
Iceland has excellent medical facilities and emergency services available to those who require them.
In the unfortunate event of accident or emergency, it is advised to contact the emergency services on 112 who will dispatch the relevant service required.
Travel insurance is strongly advised for all tourists coming to Iceland so as to avoid a potentially expensive medical bill following treatment.
Medical staff in general, as is the case with most of the Icelandic population, speak a high level of English so communication is relatively easy.
Those who have a pacemaker, diabetes, and other pre-defined medical conditions are advised to carry a card on their person stating the nature of their condition, preferably written in English, so that in the event of an emergency medical personnel can be made aware of this.
Many small towns have local hospitals and medical centres available to provide medical treatment. Iceland's national hospital is located in Reykjavik for those requiring specific or intensive forms of care.
STAYING SAFE IN ICELAND
Iceland has a very low crime rate and is regularly voted as one of the safest countries in the world to live and visit.
Homicide rates are very low, as are instances of sexual assault, violence and abuse.
Visitors are, however, advised to keep an eye on their personal belongings at all times in order to deter petty theft and robberies. Most hotels and guesthouses will provide safety deposit boxes for those travelling with valuables or for those who wish to store items such as passports, credit cards, jewellery or other items.
Car theft is relatively low but again tourists are advised not to leave expensive valuables such as phones or iPods on display and to lock vehicles when parked.
In the event of a crime occurring, the Icelandic police can be contacted on 112. Crime reference numbers can be obtained in the event of theft or loss in order for insurance purposes or claims. Police officers will be able to provide further assistance on this.
Driving under the influence of alcohol or drugs is unfortunately a relatively common problem in Iceland, particularly in rural areas serviced with little or no public transport. The consumption of excessive alcohol and drugs before driving is a criminal offence and visitors are strongly advised to adhere to complete sobriety before operating a vehicle.
Police officers have the right to breathalyse drivers on the spot and, if necessary, detain them in a local station or jail.
Smoking inside all government and public buildings, as well as in bars, pubs, cafés and hotels is illegal and those who ignore this rule can face a fine or possible detention. Cigarettes are sold in many major supermarkets and outlets to those aged 18 or over.
The legal age in Iceland for the purchase and consumption of alcohol is 20 and giving children a glass of wine or beer as part of a meal is generally frowned upon. Most bars and restaurants sell alcohol from 11am onwards, as a general rule, and drinking in the street is not an illegal offence as in some other countries.
The sale of alcohol in Iceland is restricted to the State-owned monopoly drinking store called Vínbuðin. These stores sell wine, beers and spirit during specific designated hours, usually between 11am and 6pm. They are closed on Sundays and many public holidays. Certain bars and pubs may offer a "take away"service for bottled beers or wine, but this is at the discretion of the bar tender and a request may often be declined. Many bars and pubs, particularly in Reykjavik at the weekends, will offer people a plastic glass if they wish to go outside to smoke. From Sunday to Thursday, the latest a bar or venue can sell alcohol until is 1am, while on Fridays and Saturdays it is generally until 3am or later.
Iceland has a reputation and culture of binge-drinking, particularly at weekends. Many people drink heavily at home on a Friday and Saturday night, in particular before heading downtown. In many situations it is possible to purchase alcohol even if the individual may appear intoxicated. As a general rule in Iceland, if someone can order and pay for a beer and is not being violent or lewd, they will be served, even if very drunk.
Consuming and purchasing drugs is illegal in Iceland.