North Iceland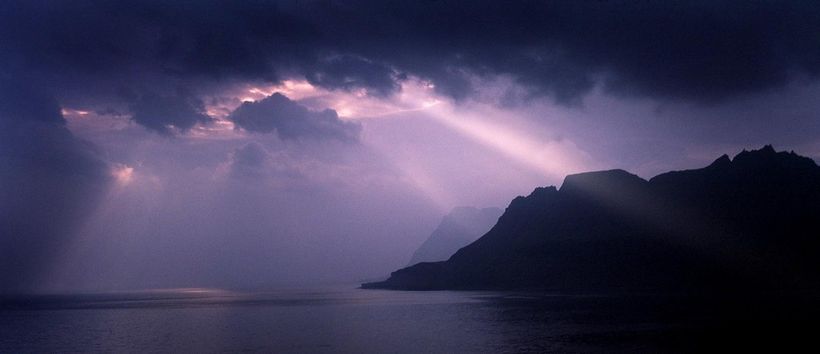 The north of Iceland is an area of the country that literally has everything on offer for every kind of visitor.
For those who love nature the landscape offers spectacular mountain ranges, hiking trails and awe-inspiring glaciers.
For those who love the comfort and cosiness of modern town life, the region's main town of Akureyri is a modern and bustling area that is officially regarded as Iceland's second city after Reykjavik.
And for those who want to say they have literally been to the Arctic and back, well they can in this part of the country.
The island of Grímsey is the only part of Iceland that lies on the Arctic Circle, making it a place truly worthy of the title 'land of the midnight sun'. On the summer solstice, 21 June, many travel to the island to celebrate in traditional pagan-style sun-worship gatherings and festivities.
The island is a popular destination for bird watchers and is serviced by regular ferry crossings and even short flights to and from Akureyri.
The north of Iceland is an area of the country that is perfectly suitable for visitors and groups of all ages and sizes.
Excellent road networks cut through the region including Iceland's ring road, known as Highway 1.
Akureyri Airport allows air travellers to fly in on domestic services from not only Reykjavik and other towns around Iceland but also on connecting international flights via Keflavik.
The region has a well-established connection to the sea, with many well-known fishing towns such as Hrísey and Siglufjörður once employing many people and exporting fish all over the world.
Siglufjörður, a beautiful small town approximately one hour's drive from Akureyri, was once known as 'the herring capital of the world', due to the amount of herring that came into the town's harbour to be processed there.
Although the herring have sadly long gone, Siglufjörður's Herring Museum stands as a wonderful reminder to the region's past and ways of life.
Visitors wishing to go whale-watching can head out from the picturesque town of Húsavík, located about an hour east of Akureyri.
Akureyri is a bustling hub with a vibrant nightlife and music scene as well as a wide range of bakeries, cafés, restaurants and shops.
Numerous golf courses are located close by, as well as horse-rental companies offering tours and rides around the local countryside.
An area of outstanding natural beauty is around Lake Mývatn, with a spa and relaxation area that receives rave reviews for the high quality and rejuvenating properties of the water.
North Iceland is also home to many stunning waterfalls, including Europe's most powerful, Dettifoss. The sheer volume of water going over the edge is a a breathtaking sight to behold.
The north of Iceland is a fantastic area of Iceland to explore, no matter what time of year you are visiting or what your plans and ambitions are.