Facts and figures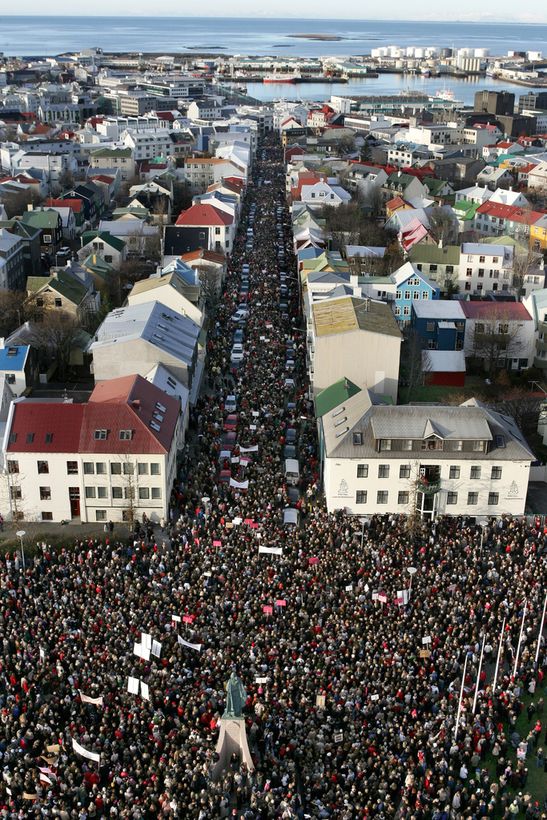 Iceland in Numbers
Biggest Cities
Reykjavík (120,000)*
Kópavogur (32,000)*
Hafnarfjördur (27,000)*
Akureyri (18,000)
Reykjanesbær (14,000)
*Cities in the Greater Reykjavik area
National Flag
Blue with a red cross outlined in white.
The colours of the Icelandic flag symbolise the country's volcanic fires (red), its snow and glaciers (white) and mountains (blue).
Population
329,100 (January 2015)
Area
102,775 km2
Temperature
January: 0.4 °C
March: 3.1 °C
May: 6.3 °C
June: 10.7 °C
July: 12.5 °C
August: 12.3 °C
October: 4.4 °C
December: 1.2 °C
Capital City
Reykjavik
Government
Parliamentary constitutional republic.
Language
Icelandic
English is widely spoken and understood.
Official Name
Iceland (Ísland)
Religion
Predominantly Christian
Time Zone
Iceland is on Greenwich Mean Time (GMT) all year round. Unlike most European countries, Daylight Saving Time is not observed in Iceland.