East Iceland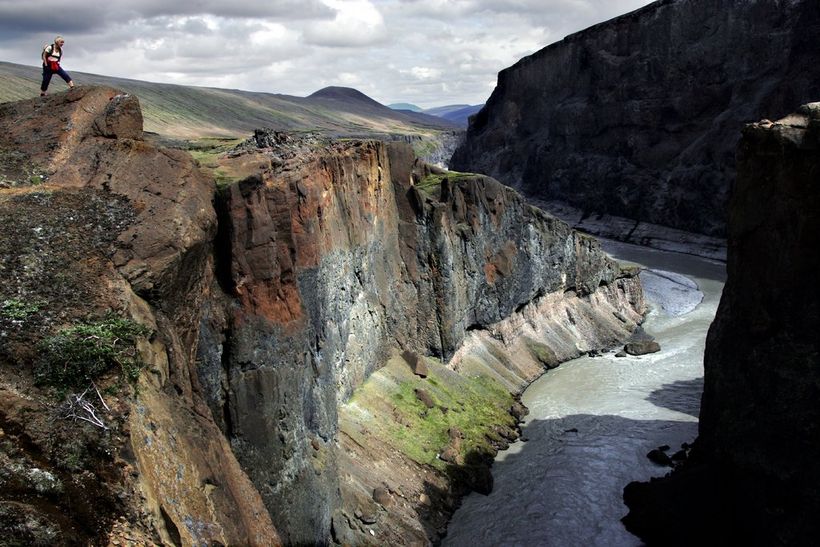 Iceland's east coast is an area of high mountains, massive glaciers, stunning areas of coastline and is even home to one of Iceland's most popular residents, wild reindeer.
This remote area of the country is best visited during summer months, as large areas, particularly in the north east, are sealed off by snow and ice during the long and cold winter months.
The high mountains and areas of tundra are home to large numbers of wild reindeer, which roam free and are hunted for a limited period each year and are a popular delicacy.
Signs warn drivers through the high mountains to watch out for these hardy and strong creatures. They were introduced to Iceland from Scandinavia in the 19th century and the east coast provides them with the cold temperatures that they love to thrive in. Being wild creatures living in areas with often little roadside fencing, they often cross the roads and can be easily missed during snow storms and blizzards. A collision with one can often leave the car and occupants worse off than the animal.
Coastal fishing towns are often many miles apart, making visitors feel they are really in the middle of nowhere, devoid of human inhabitation and influence.
Yet the main towns of Egilsstaðir, Seyðisfjörður and Fjarðabyggð offer plenty of places to stay and plenty of things to see and do.
Seyðisfjörður is a vibrant and bustling port town and the destination of the Smyril line ferry, which brings international tourists to Iceland by ship from Denmark via the Faroe Islands.
Thanks to the port, the town offers a wide range of accommodation available to suit all budgets, and the town has several restaurants, bars and cafés offering a wide variety of food and drinks.
The road networks around Egilsstaðir and Seyðisfjörður in particular provide good connections down towards south Iceland and further on towards Reykjavik.
Approximate driving time from Seyðisfjörður ferry port to Reykjavík is around 10-12 hours depending on stoppage time and weather conditions.
Egilsstaðir Airport serves the region, with regular flights to Reykjavik and other towns in Iceland.
This area of the country provides visitors with amazing and constantly changing views. It truly is a region that should not be missed.