Cycling around Iceland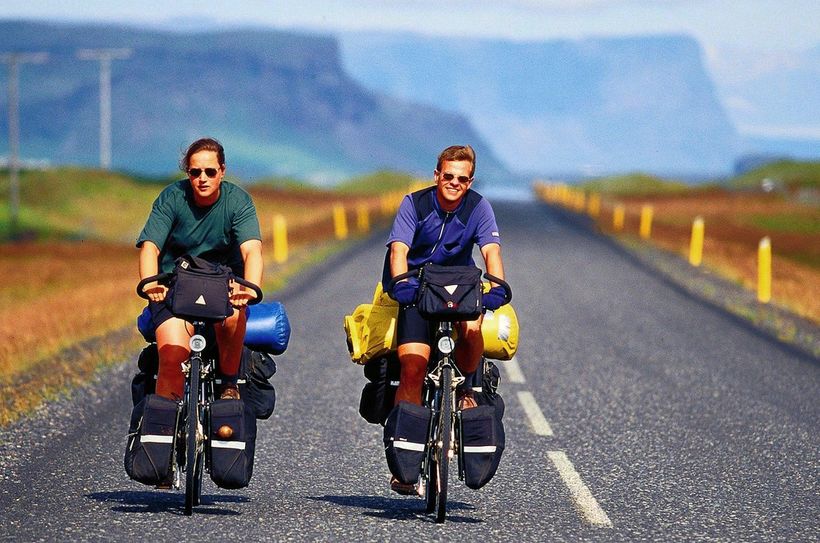 Iceland, particularly during the summer months, is perfect for those wishing to explore the country by bicycle.
Most roads, including Highway 1, allow for cyclists to travel and those travelling by bike are to cycle on the right side of the road where possible.
There are many cycle-rental firms located throughout the country, with a wide spectrum of bikes available depending on the duration of stay and type of journey being undertaken.
The law in Iceland does not legally require a cyclist to wear a helmet but most agencies will recommend that a cyclist wears a helmet at all times to avoid and minimise accidents.