The Blue Lagoon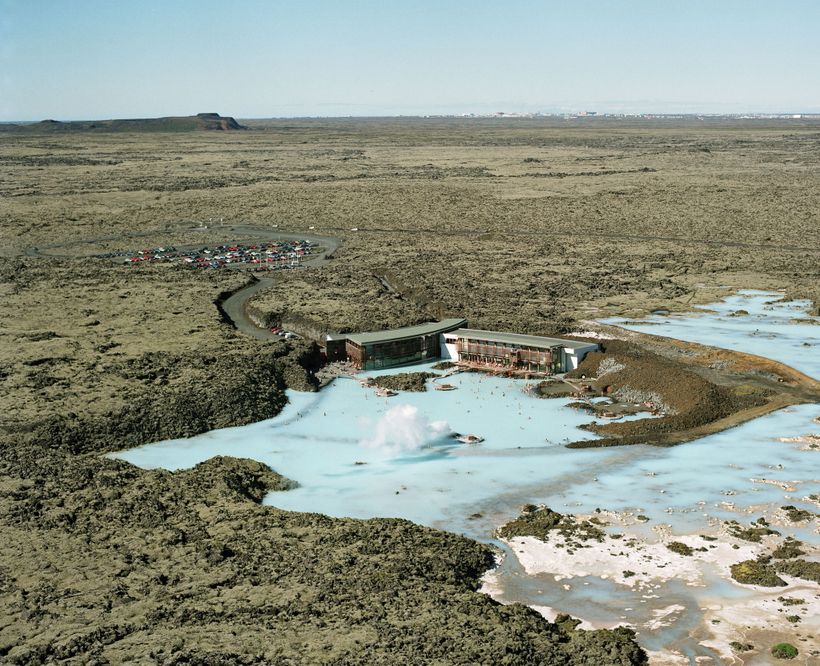 The Blue Lagoon, known in Icelandic as Bláa Lónið, is Iceland's most famous and most-visited tourist attraction.
This spectacular geothermal spa and complex area are regularly voted as one of the top 25 places to visit in the world.
Located only ten minutes from Keflavík International Airport and approximately a 40-minute drive from Reykjavik city centre, this hot water wonderland is a truly out-of-this-world experience.
With spectacular views of the surrounding mountains and lava fields, one often feels more like one of on the surface of the moon than on Earth, especially in winter months when snow and ice can cover the surrounding area as far as the eye can see.
Celebrated for the healing and rejuvenating properties found in the minerals of the geothermal waters, this outdoor bath-tub carved in to the volcanic rock allows bathers the chance to pamper, relax, and spoil themselves.
The Blue Lagoon is open all year round but can be sold out during the summer months, so it is recommended to book in advance to avoid disappointment.
Tour operators pick up and drop off visitors from many hotels, hostels and guest houses from in and around the Reykjavik area.
For those with a hire car, the site has ample parking space available close to the main entrance.
Guests are able to buy additional services depending on their budget and the treatments or extras they wish to receive.
For an extra charge, guests can hire bathing costumes, towels and robes if required as well as purchasing additional massage packages and water-therapy treatments that are not included in the standard ticket.
As with the public swimming pools and hot tubs, guests are required to wash without a bathing suit before entering the water, but both male and female changing areas have individual cubicles for changing and showers with a pull-to door so guests do not have to worry about being naked in front of others.
Wristbands are given to guests upon arrival so they can purchase food and drinks from the pool-side café area and ice bar located directly on the water outside, with guests paying for their total purchases upon checking out.
Please note that a maximum of three alcoholic beverages are allowed per guest aged over 20 during their time in the water area.
The complex also boasts a wonderful outdoor viewing deck above the water area, a high quality restaurant, additional café bar and snack area as well as gift shop and public toilets.
Opening times vary from summer to winter, so please check in advance to familiarise yourself with closing times. Those travelling by scheduled buses and coaches will see on their tickets a list of times for departures to/from Keflavík Airport and Reykjavik.
Please bear in mind that a taxi to either the Airport or Reykjavik will be quite expensive.