Politics and Society
|
Iceland Monitor
|
Fri 19 Aug 2016
|
17.00 GMT
MPs call for referendum on Iceland-EU membership talks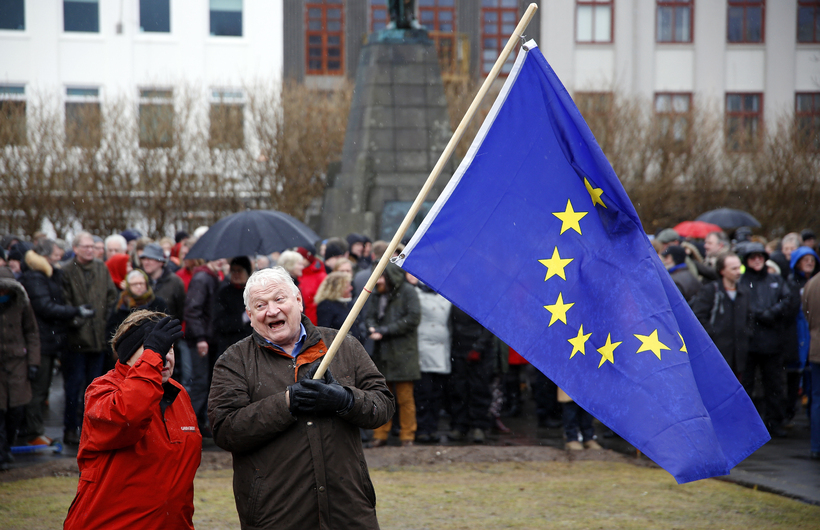 Polls show a majority of Icelanders are currently opposed to EU membership, but a majority also favours continued negotiations. Photo: Iceland Monitor/Eggert Jóhannesson
An Icelandic opposition party is proposing a referendum on Iceland's resuming accession talks with the European Union (EU) to be held on the same day as early general elections this year.
Iceland applied to join the EU back in 2009. Membership negotiations were suspended in 2013 when a new government came to power.
Current government policy is not to resume negotiations until a referendum has been held on the issue, and in 2015 Iceland's Foreign Minister addressed a letter to the European Council indicating the government's desire to withdraw the application.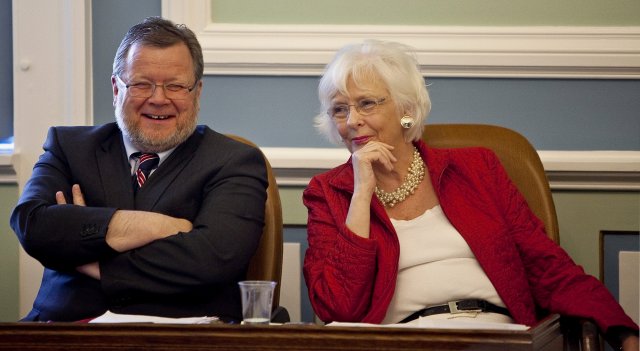 Iceland applied to join the EU in 2009, under the government of Jóhanna Sigurðardóttir (right). Photo: Iceland Monitor/Ómar Óskarsson
All six MPs of Iceland's Bright Future party have now put forward a draft parliamentary resolution calling for a referendum on resuming talks with EU to be held at the same time as the imminent general elections, i.e. 29 October.
An opinion poll conducted shortly after the 2015 letter suggested that a hefty majority of the Icelandic people wanted a referendum on the future of membership talks.
The movers of this draft parliamentary resolution consider that the pledge made by the current governing parties to hold a referendum of this type given in the run-up to the last general elections has not been honoured.
"The issue of Iceland's membership of the European has long split the nation into two camps," the text reads. "There is complete uncertainty on the issue, which is now impeding progress in other matters, since endless time and energy is being spent arguing over Iceland's membership application."
"We consider that the decision needs urgently to be taken, by means of a referendum, whether or not the Icelandic people wish to resume and conclude the negotiations which were begun."
Bright Future has just six MPs of a total of 63 in the Icelandic parliament ('Alþingi'). A majority of MPs belong to political parties who oppose Icelandic accession to the EU.