Politics and Society
|
Iceland Monitor
|
Tue 2 Aug 2016
|
12.40 GMT
|
Modified at 16.32
Iceland's new President to make speech at Reykjavik Pride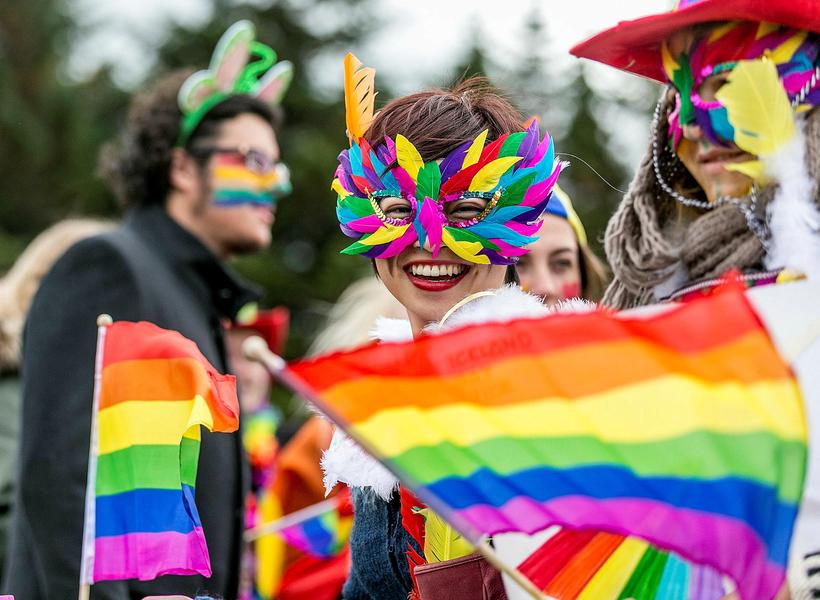 This is the first time that an Icelandic president takes part in Reykjavik Pride. mbl.is/Ómar Óskarsson
President Guðni Th.Jóhannesson who signed the oath of office yesterday will be making a speech at Reykjavik Pride which takes place this week culminating in a Gay Pride parade on Saturday. This is the first time that an Icelandic President makes a speech at the event and will also be one of the first tasks which President Jóhannesson undertakes in office.
Former president Ólafur Ragnar Grímsson declined such offers in previous years.
"We just asked him and we got this great reaction," says Eva María Þórarinsdóttir Lange, director of Reykjavik Pride to mbl.is. "He's flying from north Iceland straight to the festival."
She said that they were pleasantly surprised at his response. "I have to admit that I got goosebumps, in a good way," says Þórarinsdóttir.
She adds that not only will the President be making a speech, he will also be flying the rainbow flag at the presidential offices in central Reykjavik.