Politics and Society
|
Iceland Monitor
|
Wed 25 May 2016
|
11.15 GMT
Poll suggests new President of Iceland elected by landslide
The first opinion poll published since the deadline for presidential candidacies expires predicts a massive victory for author and historian Guðni Th. Jóhannesson.
An MMR poll conducted on 12-20 May puts Jóhannesson almost fifty points ahead of his nearest rival, newspaper editor and former Prime Minister Davíð Oddsson. Author and environmentalist Andri Snær Magnason is the only other candidate breaking the 10% mark.
The highest scoring female candidate, Halla Tómasdóttir, is in fourth place scoring just 2.2%.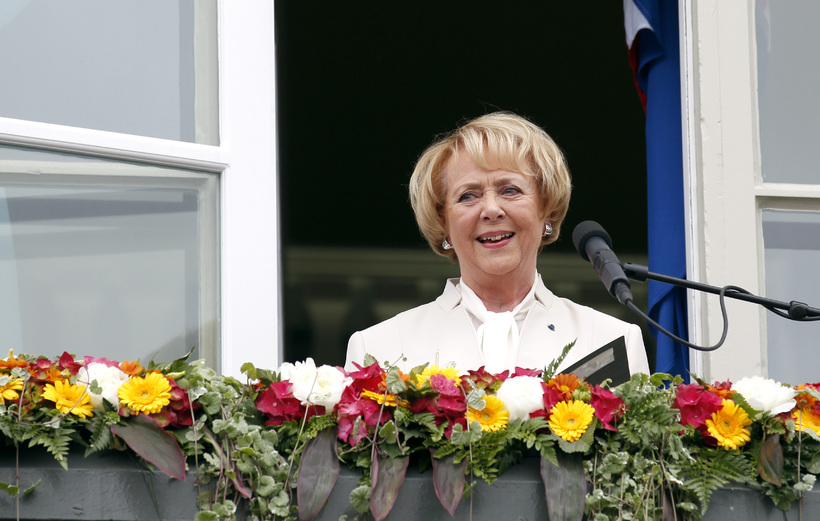 The most comprehensive presidential victory in Iceland was in 1988, when Vigdís Finnbogadóttir was re-elected with 92.7% of the popular vote. Photo: Iceland Monitor/Golli
Should Jóhannesson achieve the 65.6% this MMR poll suggests, it would be one of the most convincing victories in the history of Iceland presidential elections.
According to MMR's data breakdown, Jóhannesson is proportionally more popular among women and supporters of government opposition parties. Oddsson attracts the older, male vote and supporters of the current governing coalition, while Magnason is doing well among the younger generations.