Politics and Society
|
Iceland Monitor
|
Tue 5 Apr 2016
|
16.30 GMT
PM's resignation "not enough" - vote of no confidence still active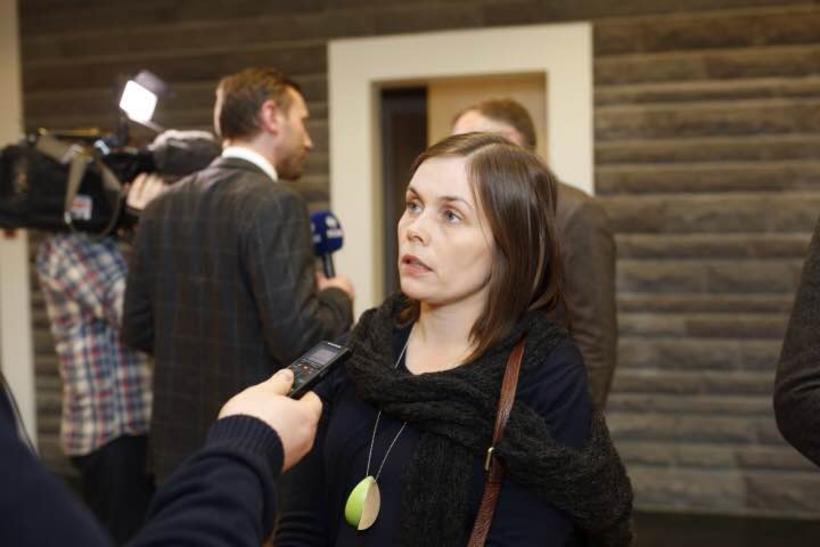 Katrín Jakobsdóttir leader of the Left Green Party at Parliament today. Iceland Monitor/ Styrmir Kári
The government opposition parties say that the PM's decision to step aside is not sufficient and that their vote of no confidence is still active. Speaking to mbl.is, Árni Páll Árnason from the Alliance Party says that the PM's actions were just "another factor in this sad turn of events."
Katrín Jakobsdóttir, leader of the Left Green Party says that today's course of events was bizarre. "At nine o'clock this morning, the Prime Minister states that the government is certainly not hanging by a thread and was standing firm. At noon, he had arrived at the President's residence with a propostion to dissolve the government and call for an election and at 3pm he tells us he's stepping aside as PM and putting his deputy party leader as Prime Minister."
She added in an interview with mbl.is that "this is not enough."
Birgitta Jóns­dótt­ir of the Pirate party and Óttar Proppé, leader of the Bright Future Party simplay said to mbl.is that they were looking into the matter.
It can therefore be expected that the planned protest at 5pm will go on to demand a dissolution of the government.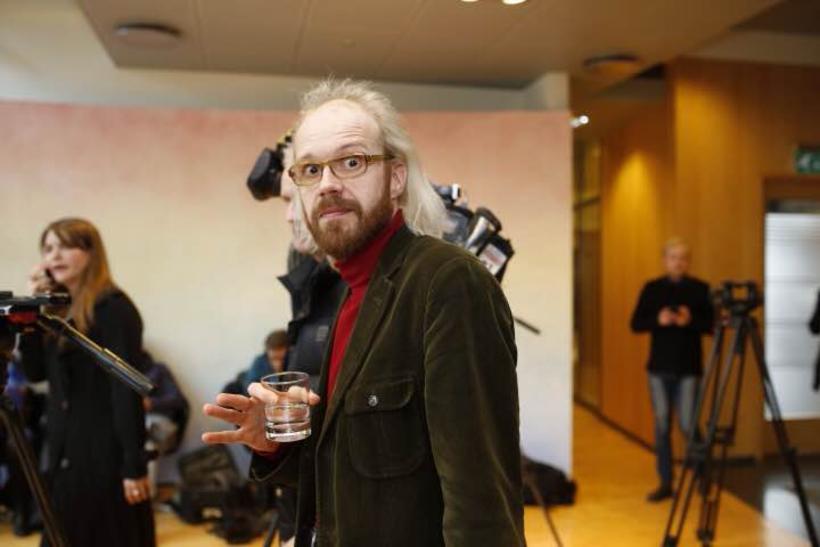 Óttarr Proppé, leader of the Bright Future Party somewhat perplexed by the most recent news. mbl.is/Styrmir Kári