News
|
Iceland Monitor
|
Mon 17 Apr 2017
|
16.18 GMT
Supplements from free range sheep and handpicked herbs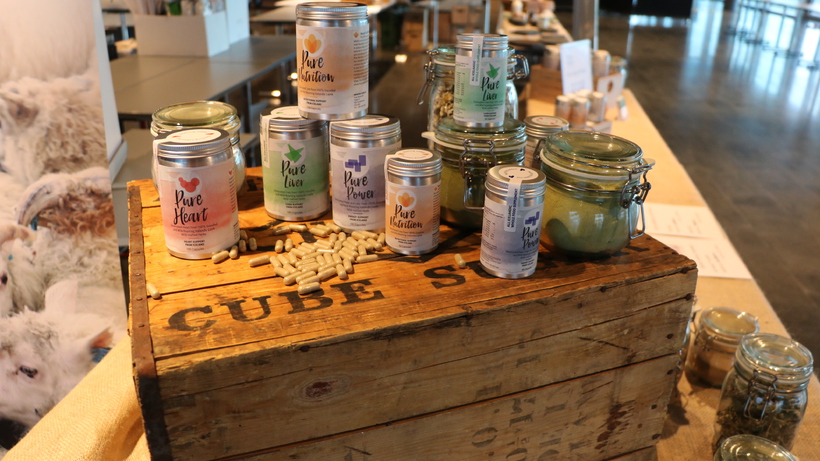 Pure Nature makes four different supplements, and are developing more that will likely be on the market next year. Photo: Pure Natura
Ground up innards with handpicked Icelandic herbs sounds a bit… odd. But it might be a solution for a better health. Icelandic company Pure Natura makes supplements from these products inspired by tradition and working with Icelandic nature.
Glands and innards contain much more nutrition than muscles of animals, but are consumed a lot less. They are rich in nutrients, including vitamins, minerals, amino acids, fatty acids, polypeptides, enzymes and many other substances.
Before the time of big pharmaceuticals, some illnesses were simply treated by eating innards. Like Hypothyroidism, which was treated by eating the animal thyroid glands, according to Hildur Þóra Magnúsdóttir CEO of Pure Natura.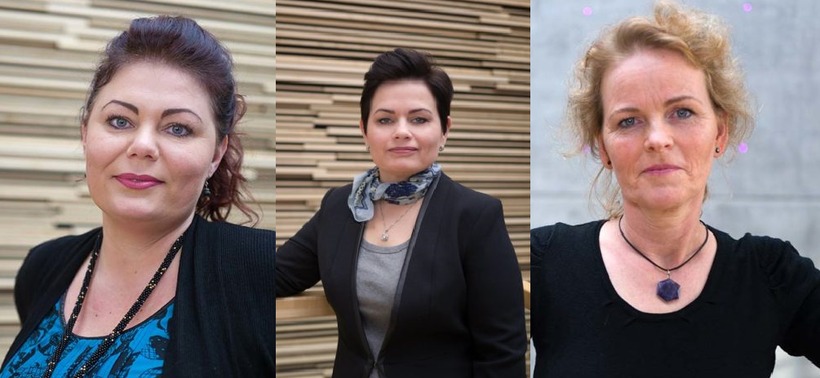 Hildur Þóra Magnúsdóttir, CEO, Rúna Kristín Sigurðardóttir, head of sales and marketing and Sigríður Ævarsdóttir, head of product development. Photo: Pure Natura
They have developed the supplements in collaboration with the Icelandic Food and Veterinary Authority. They development has taken years and three weeks ago they finally started selling their products. There are four types of supplements available, all with different functions: Pure Nutrition, Pure Power, Pure Heart and Pure Liver. They are working on developing new supplements, which will likely be on the market next year.
Pure supplements without additives
"We're focused on making the purest supplements available, using only all natural Icelandic ingredients. We secure organs and glands from free range, grass fed animals raised without pesticides, hormones or antibiotics. Soon after lambs are born in spring they are hoarded up to the mountains where they room free all summer, feeding on the wild flora of Iceland, embracing nature. It doesn't have an organic stamp, but I believe it's more organic that a lot of other product out there."
Magnúsdóttir got the idea when she was on a seminar hosted by Sigríður Ævarsdóttir, now her co-owner of Pure Natura. The seminar was about women's hormonal balance, and how additives in food and creams can affect it.
Together they wanted to make a supplement that was clean of additives like lubricants, fillers, binders, coatings, flowing agents, or other added ingredients of any kind. A pure product made from natural ingredients and in accordance with nature and with regard to animal welfare.
About respect
"It's in many ways about respect. We are using parts of the sheep that is often either thrown away or used to feed other animals. We handpick our herbs in Iceland, we could import it at a lower cost but we want this to be Icelandic, for the plants to come from pure Icelandic nature. We don't want to take any shortcuts."
The plants in Pure Natura Supplements grow all over Iceland and are considered weed, they have however been used as medicine in Iceland for centuries.
Available in Keflavik Airport
The supplements are available in their webstore, in Pure Food Hall in Keflavik Airport and in health store Mamma veit best, located in centre Reykjavik and in Kópavogur. As Iceland Monitor caught a hold of Magnúsdóttir she was just walking into a meeting, working on having her product available in even more stores.