News
|
Iceland Monitor
|
Wed 12 Apr 2017
|
11.20 GMT
|
Modified at 14.28
13th century body of law used in case against MMA fighter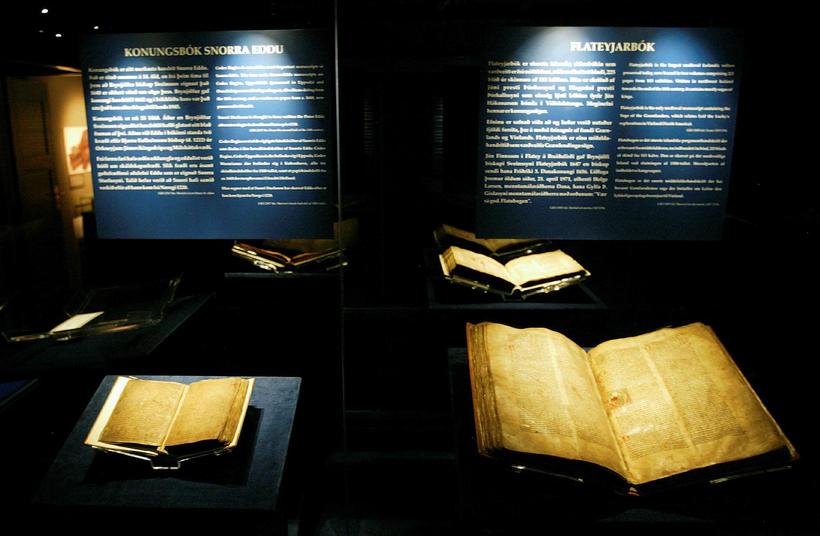 The Grágás manuscript dates back to 1250, it's preserved in Árnastofnun in Reykjavik. Photo: Iceland Monitor/Sverrir Vilhelmsson
Grágás is Iceland's oldest body of law, dating back to 1250. It was recently used in a case of a man who got injured in his bachelor party while fighting an MMA fighter in the Mjölnir sport club. The club is Iceland's best known training club for MMA fighters. For years Gunnar Nelsson, Iceland's most successful MMA fighter, has trained there.
The man, Lárus Óskarsson, broke his leg in the fight when MMA fighter Árni Ísaksson brought him down.
District court found Ísaksson and Mjölnir to be to blame for the incident, and ruled in Óskarsson favour. High court however disagreed.
High court's ruling refers to Grágás and Jónsbók, two of Iceland's oldest body of law, their manuscripts dating back to the 13th century. Both have chapters that refer to risk in games and sport. Here's a rough translation of the text in Grágás:
"If one participates willingly and the opponent doesn't mean to harm him, he himself must be responsible for the risk he takes. Unless if he is mutilated of dies, then it can't be called a game."
The Grágás manuscript dates back to 1250, it's preserved in Árnastofnun in Reykjavik.