News
|
Iceland Monitor
|
Mon 1 Feb 2016
|
19.00 GMT
|
Modified 25 May 2016 16.38
Weird Icelandic words are a Twitter sensation
Foreigners seem intrigued by the fact that Icelandic has a special word for weather called window weather (gluggaveður). The word has been a popular subject internationally on Twitter where Icelanders are praised for inventing a word that describes weather which only looks good seen from a window but is not so good if you actually go outside.
The Sunday edition of Morgunblaðið features an entertaining article on Icelandic words that foreigners find both bizarre and useful. Here are some of the words causing a Twitter sensation.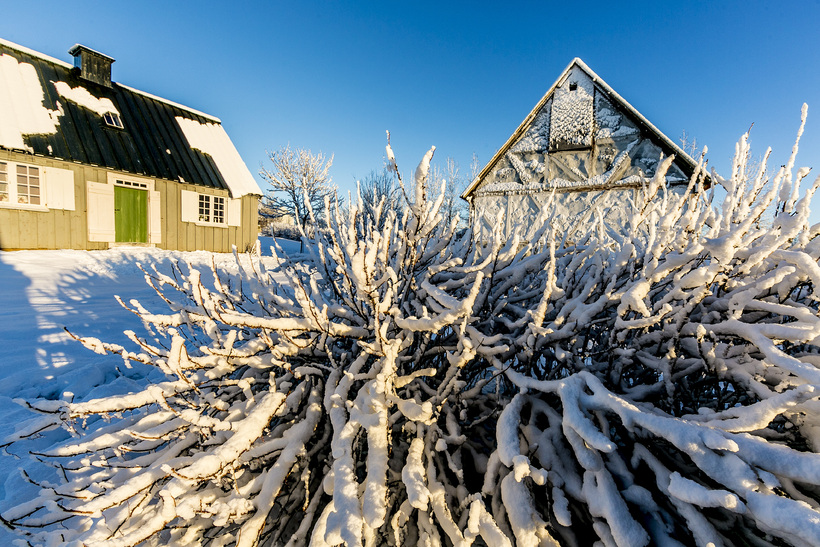 Typical Icelandic "gluggaveður" - looks pretty when you look at it from inside through a window. Mbl.is/ Ómar Óskarsson
1. "Gluggaveður"
The word gluggaveður has appeared on Twitter regularly since 2008 with many people wondering whether Icelanders have more words on things other nations have no words for.
My new Favourite word: gluggaveður, Icelandic for "window-weather"

— Jennifer Moragoda (@JennMora)
Useless facts of the day: Gluggaveður "window-weather". I need one word for that in English for Dutch weather as well!

— NataliaPapadopoulou (@Aeternia)
Gluggaveður (Icelandic) - weather that is nice to look at through a window, but not nice to be out in (literally window-weather)

— dreadspawn
2. "Snyrting"
The fact that English word "toilet" is translated as "snyrting" in Icelandic has caused some amusement on Twitter. The word "snyrting" actually means "grooming".
Icelandic helps you discover your Scandinavian roots. Passport is vegabrev and energy is orka...But where did snyrting (toilet) come from?

— Gunnar Springfeldt
"snyrting"= facial OR toilet... The opportunities for misunderstandings are boundless.

— Lisa M
3. "Leðurblökumaðurinn"
The Icelandic translation of Batman is quite a tongue-twister. In Iceland Batman is called "Leðurblökumaðurinn". Easier to just flash the Bat-signal.
- Patrick von Sychowski