News
|
Iceland Monitor
|
Mon 7 Dec 2015
|
20.10 GMT
|
Modified at 20.28
Reykjavik: Ghost town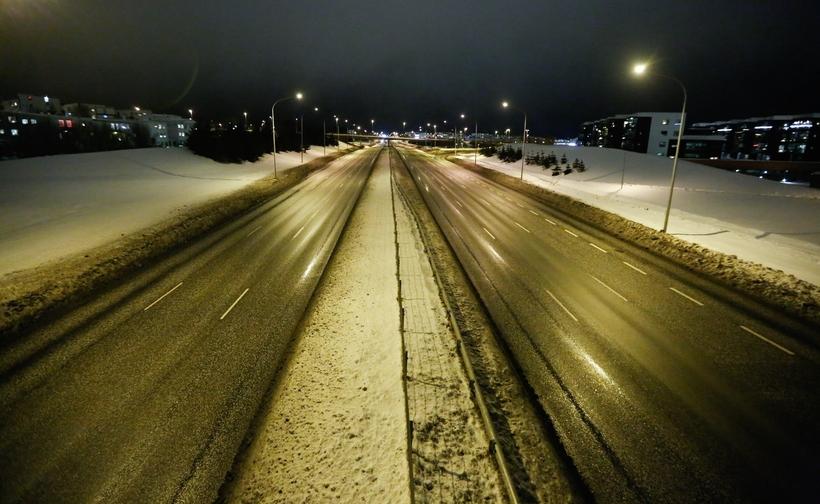 There's literally noone on the streets as people have thankfully followed weather warnings. Mbl.is/ Eggert
People have heeded weather warnings in the capital and there's not a soul in sight in the city.
Our photographer, well equipped on a jeep captured this image of the deserted streets.
Currently, the storm hasn't quite hit Reykjavik yet. Although it's pretty windy, the storm is supposed to start at around 9 pm and to culminate at midnight.
Temperatures are a little warmer than expected and the storm is expected to resurge between 2 and 3 am and to last until at least 9 am.