Nature and Travel
|
Iceland Monitor
|
Fri 2 Jun 2017
|
17.27 GMT
A new and very huge Ferris wheel for Reykjavik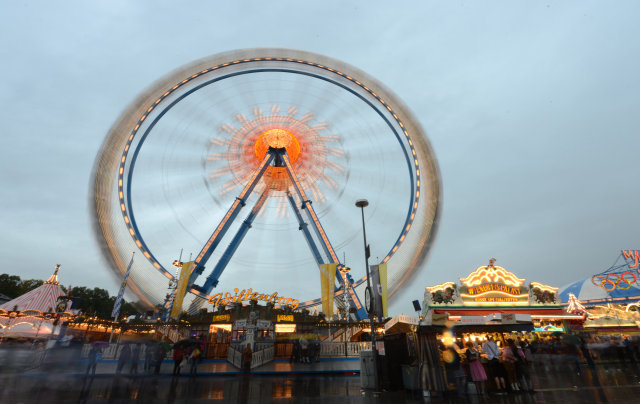 The Ferris wheel would no doubt be very popular with locals and tourists. There is no Ferris wheel currently in the city. Photo/ AFP
The Grafarvogur amusement park is aiming to import a giant Ferris wheel, the height of an eight story building.
The amusement park, called Skemmtigarðurinn, has been preparing the arrival of the Ferris wheel for a year and a half in cooperation with Swedish company Axels Tivoli.
Speaking to mbl.is, owner of Skemmtigarðurinn Eyþór Guðjónsson says that the idea is to set up the Ferris wheel at the park, located in Grafarvogur, for three weeks, and then at a location in central Reykjavik for another three weeks.
"The central location would give people a magnificent view of the city and the surrounding nature and would appeal to both locals and tourists." He would not disclose the exact location for the time being. He added that they would be offering special offers such as a "date night" in the Ferris wheel and special family deals.
"We're finalising the deal so we can't say that this is 100 % certain until in a few days time. If we can't make it happen this summer, it's certain to happen in 2018."