Nature and Travel
|
Iceland Monitor
|
Mon 10 Apr 2017
|
20.16 GMT
|
Modified 11 Apr 2017 10.12
New App launched for travelling in Iceland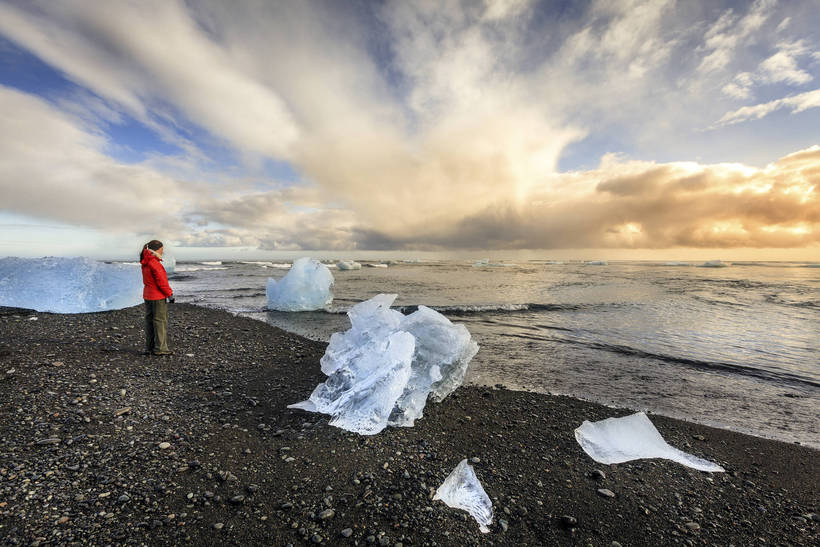 Thousands of points of nature sites, historic places, and road side services are provided by the new travel app.
Iceland Travel is launching the Iceland Travel Companion app which is exclusive to those customers who join one of its 38 Self Drive Tours or Road Trips. The app, which aims to provide a more immersive travel experience, shows in great detail the customer´s journey in Iceland, hotel itinerary, and approximately 2,500 of points of interest. These points either come from the detailed Iceland Travel Destination Guide or from the Icelandic Tourist Board database. The app will be launched in the beginning of May.
Discover essential places to experience
The user-friendly Iceland Travel Companion app is included in a tablet given to the customer at the start of reach road trip. It is an easy way to learn about and discover the essential places to experience on each Self Drive trip. Popular road trips include the Ring Road Highlights, Around Iceland, Geysers, Glaciers and Waterfalls, Golden Circle Selfdrive, Majestic Fjords, and Iceland Odyssey
More immersive experience
"Our road trips are sought after by people from around the world who want to connect with Icelandic nature and history. The Iceland Travel Companion app is a way for us to make the experience of traveling here in Iceland more immersive and memorable," comments Jon Thorsteinsson, the Marketing Director of Iceland Travel.
The Iceland Travel Companion app has the following features:
Thousands of

points of nature sites, historic places, and road side services

Safety guidelines and links to the apps of the Icelandic Meteorological Office and The Icelandic Road Administration

Detailed description of the customer´s journey, including hotel itinerary and GPS road guide to each hotel

A map view for each day of the Iceland road trip or a view which shows the user the entire

trip on the map

Detailed travel book about Iceland in English, Spanish, Italian, French and Dutch.
Jon adds, "We wanted to create an innovative solution which would ensure that the customer would not miss out on any of the many beautiful and historic places that Iceland has to offer. And of course, we make it really easy to find your way to your hotel after a full day of driving here in Iceland."