Nature and Travel
|
Iceland Monitor
|
Thu 21 Jul 2016
|
10.10 GMT
Is this Iceland's most photographed mountain?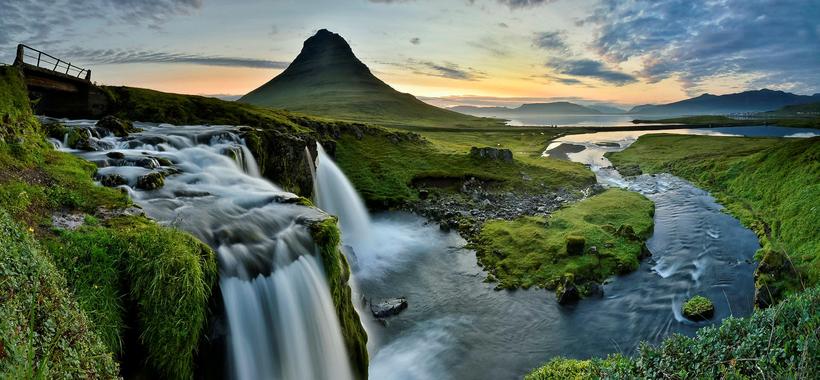 Beautiful Kirkjufell with the Kirkjufellsfoss waterfall in the foreground. Photo:Gyða Henningsdóttir
Since Mount Kirkjufell first appeared in an international photography magazines a few years ago, its rise to fame was fast. Kirkjufell means "church mountain."
Suddenly the tiny fishing town of Grundarfjörður on the Snæfellsnes peninsula, West Iceland, hit the spotlight, with the distinctive mountain being its landmark, as well as the pretty Kirkjufell waterfall.
An article in Morgunblaðið today states that with ever increasing tourism to the spot, local authorities are looking at ways of improving access and protecting the area.
There is a popular hiking trail around Kirkjufell and people can also go on a more challenging hike to the top where bird and fish fossils can be found.