Eat and Drink
|
Iceland Monitor
|
Sat 25 Nov 2017
|
11.00 GMT
|
Modified at 11.33
Weekend lamb: Roast leg of lamb with pesto and roasted veggies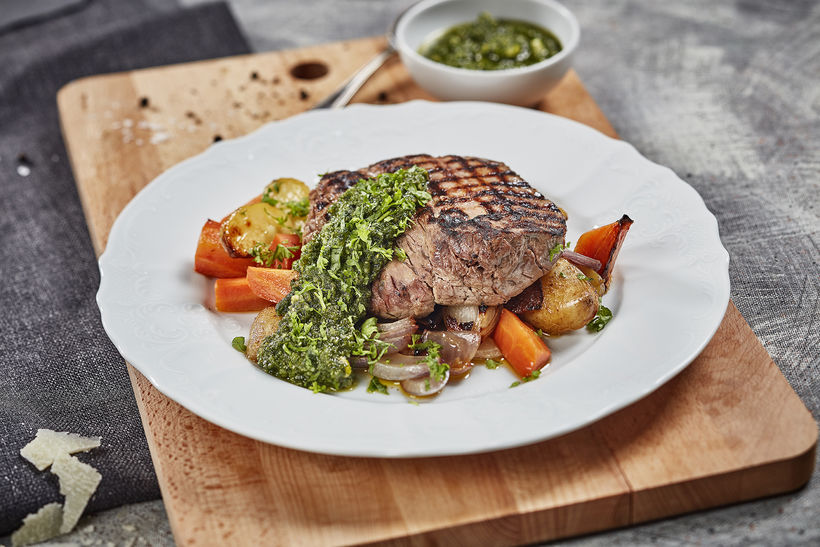 Over the next four weekends we'll be offering you mouthwateringly delicious lamb recipes from Iceland in cooperation with Icelandic Lamb.
The first is a twist on the classic roast leg of lamb, perfect for a Sunday dinner in the winter cold.
LAMB LEG ROAST WITH PESTO AND ROASTED VEGGIES
Lamb Leg Roast Icelandic Lamb
Small potatoes 8, halved
Red onion ½ dl
Carrots 3, medium size
Garlic 1 clove
Pesto:
Fresh basil 40g
Pine nuts 25 g
Parmesan 25 g
Olive oil 80 ml
Garlic 1 clove
Preheat oven to 200°C. Brown the meat in a pan, two mins. each side, and place in a roasting tray with the vegetables. Roast for 30 mins. Rest 10 mins. before serving with a generous coating of pesto.
To make Pesto: Mix all ingredients in a food processor and season with salt and black pepper.