Eat and Drink
|
Iceland Monitor
|
Wed 14 Dec 2016
|
14.53 GMT
|
Modified 15 Dec 2016 0.01
New Christmas foodie market to open in central shopping street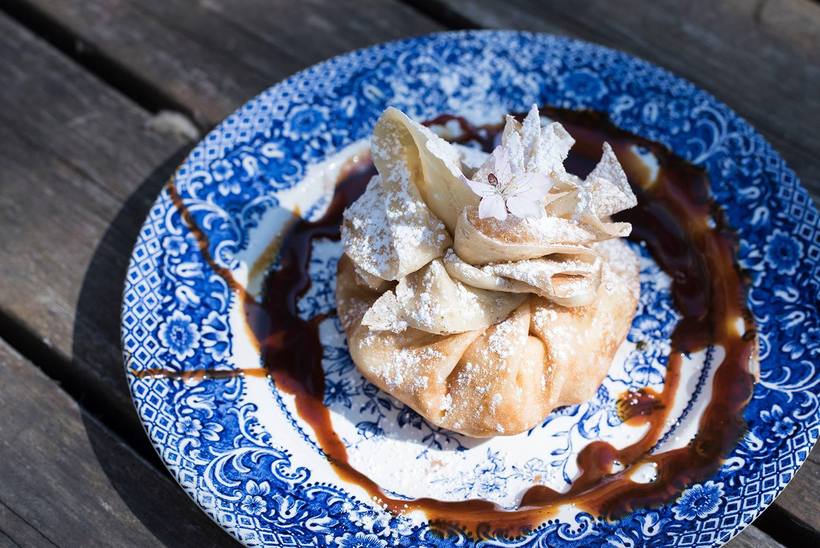 AMO Crêpes are at the food market offering both sweet and savoury crepes. Photo/ Íris Ann Sigurðardóttir
The empty building lot known as Hljómalindarreiturinn, on the corner of the central Laugavegur shopping street will open tomorrow offering a variety of Icelandic gourmet foods.
Among participants are the famous OmNom chocolate factory, Saltverk, Angan, Möndlubásinn, Canopy Reykjavik, Gott Vestmannaeyjar, Amo Crépes, Café Haiti and more.
According to Hlédís Sveinsdóttir, project manager of the market it's the City of Reykjavik and Icelandair hotels who joined hands in creating a little Christmas square. "It's a sheltered spot to come for a cup of hot chocolate, listen to Christmas songs, eat toasted almonds and make a few Christmas purchases."
There will also be plenty of street food on offer and the market opens at 3 pm tomorrow, Thursday and is open daily until Christmas, following Christmas opening times in the city centre. Hljómalindarreitur is located close to where Laugavegur meets Klapparstígur.