Eat and Drink
|
Iceland Monitor
|
Thu 24 Nov 2016
|
13.33 GMT
Champagne Happy Hour at Rok restaurant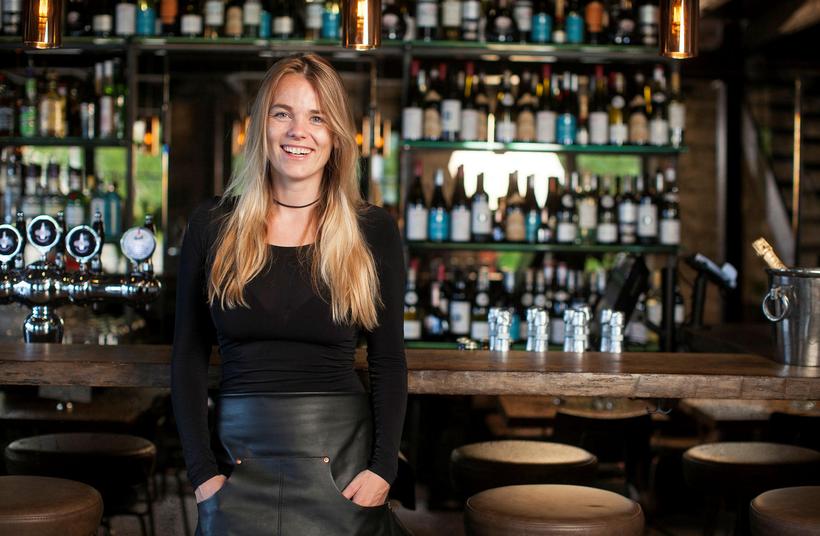 Hrefna Björk Sverrisdóttir says that champagne and licorice is a wonderful combination. mbl.is/Þórður
Champagne in Iceland doesn't come cheap. But now, the trendy Rok restaurant in central Reykjavik is offering a glass of Moët & Chandon at "only" 1890 ISK accompanied by melon, strawberries and licorice.
This is actually a pretty good deal for Icelandic standards and you can also buy a bottle of Moët for 7600 ISK. The same bottle costs 6690 ISK at the ÁTVR state alcohol shop which means that the restaurant is putting a minimal surcharge on the bottle.
Rok is a relative newcomer on the Reykjavik restaurant scene and is located in a lovely traditional building on Frakkastígur, near Hallgrímskirkja church.
"We wanted to do something different. There are lots of places offering happy hour, " says one of the owners of Rok, Hrefna Björk Sverrisdóttir. "We really enjoy champagne but as we all know it's really expensive, so it's something that's rarely enjoyed. Usually our cheapest bottle costs 17 thousand kronas. We wanted to be able to offer this luxury to a wider group of customers. With cooperation from our wholesale company we managed to get the price down."
Rok offers a take on new Icelandic cooking and now you can get a four course Christmas platter which includes game, lobster and traditional roast gammon.
The champagne happy hour is on offer for the whole of December, at least to begin with.
Check out the Rok Facebook page HERE.