Culture and Living
|
mbl
|
Tue 7 Nov 2017
|
10.00 GMT
Three Icelandic authors nominated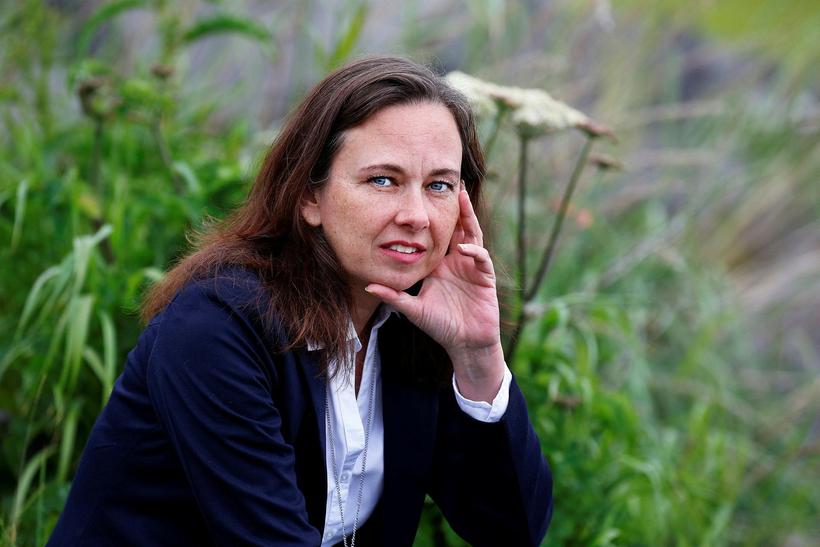 Sigurðardóttir is nominated to the International DUBLIN Literary Award 2018 for the book Why did you lie? mbl.is/Árni Sæberg
Novels by Yrsa Sigurðardóttir, Sjón and Jón Kalman Stefánsson are amongst 150 books that are nominated to the International DUBLIN Literary Award in the year 2018. The award was known before as the IMPAC.
The award is granted annually for a novel written in English or novels translated into English. The prize is handsome; 100,000 Euros which is the highest prize granted to a single book in the English speaking world.
In all 48 translated novels are nominated and the authors come from 40 countries in Africa, Europe, Asia, North-America, Canada, South-America, Australia and New-Zealand.
Public libraries all around the world can nominate books, an this year the Icelandic books were nominated by libraries in Reyjavík, and in Geneva, Switzerland.
Yrsa Sigurðardóttir is nominated for the book Why did you lie? (Lygi) translated by Victoria Cribb.
Jón Kalman is nominated for the novel Fish have no Feet (Fiskarnir hafa enga fætur) translated by Philip Roughton.
Sjón is nominated for the novel Moonstone - the boy who never was (Mánasteinn, drengurinn sem aldrei var til) translated by Victoria Cribb.
The nominations will be decreased in April and the prize will be awarded on June 13th, next year.