Culture and Living
|
Morgunblaðið
|
Fri 16 Jun 2017
|
10.58 GMT
|
Modified at 13.15
Iceland Viking Grave: "A bigger find than we believed"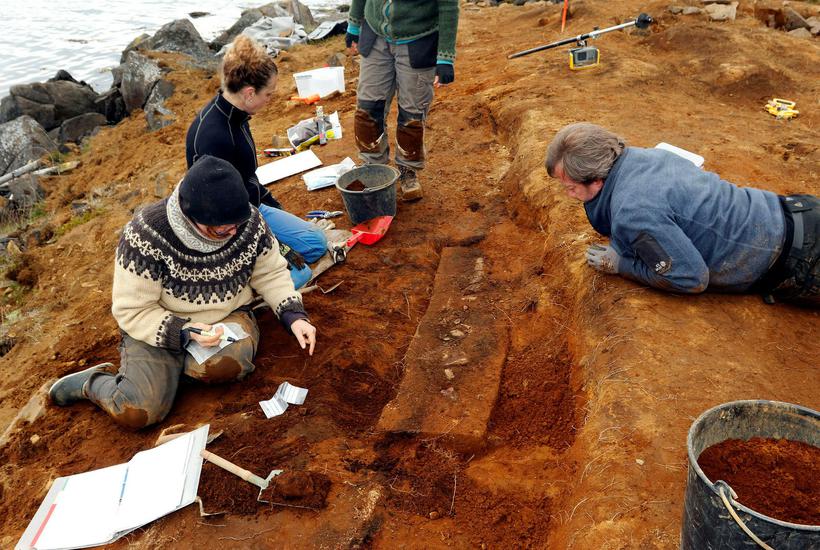 The sword was found in a boat grave located by the sea, which had already removed a part of the boat. Photo: Iceland Monitor/Skapti Hallgrímsson
"I have never before been a part of an excavation where there's so much that's newsworthy even before we start excavating," says archaeologist Hildur Gestsdóttir of Iceland's Institute of Archaeology. She is leading the excavation at Dysnes in Eyjafjörður, North Iceland.
The project has certainly been newsworthy. Already a Viking sword from the 9th or 10th century has been discovered, along with two pagan boat graves which are not common in Iceland, and two other graves.
"We are five working the area right now, but I believe there'll be more people here next week. This is much bigger then we believed when we started." The team hasn't really started excavating, just removed the grass from the top of the remains.
"Tomorrow we'll dig into the boat grave where we found the sword, and then the excavation really begins."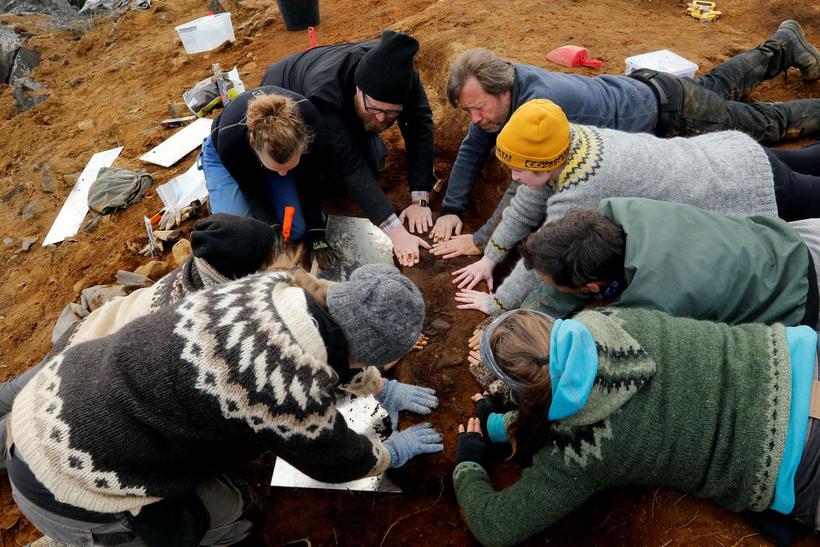 All the staff worked together on removing the sword from the grave. Photo: Iceland Monitor/Skapti Hallgrímsson
The Viking sword in bad shape
"Yesterday morning we managed to lift up the sword with the help of a conservator. The sword is in such bad shape we had to lift it up in the soil. We dug around it, stuck a metal plate underneath, wrapped it in plastic, and then covered the whole thing with plaster. It was sent to the National Museum to be studied further."
The excavation is believed to take around 2 weeks, or until the group has dug up the graves in the area where they've removed the grass.
"The two boats and the size of the grave is on a bigger scale than we've seen over the last years. We don't know we might find there."